Digital Companions – a new kind of volunteering
This month, Digital Communities Wales is launching its new volunteering initiative – Digital Companions. Marc Davies explains how the initiative works.
I've been involved in digital inclusion since 2006. We've come along way in the last 12 years. We're now at the point where only 15% of people are not using the internet regularly. This figure shows the progress that has been made, but also illustrates that we've got a way to go.
The Digital Companions model takes a new approach to tackling digital exclusion. It specifically aims to reach older people who are offline and living independently in their own homes.
Senior citizens make up the largest segment of people who are not online. 75% of digitally excluded people are aged over 75. Only 51% of single pensioner households have access to the internet. Millions of OAPs who are not using the internet risk being locked out of essential services and online benefits.
We're reaching out to people who are friends, family members, neighbours, or existing befrienders of elderly people who are not online, to encourage them to become that person's Digital Companion.
Elderly people are likely to be receiving support from non-statutory care providers, such as meals on wheels, community transport, Merched y Wawr, the Women's Institute and a raft of other groups. We also want to work with these organisations to run the project.
The Digital Companions model is a one-to-one approach – one Companion working with someone they already know – which will take place over a period of many months. This will not be your traditional approach of, this is a mouse, this is a key board etc etc. It needs to be a more engaging experience, based on the individual's needs, background and interests.
Importantly, the initial steps will be to listen and ask questions so the Companion can identify areas of the web that will appeal to the individual. This might be images of places from their past, information on sports teams, hobbies, local news – the list goes on. Everyone has a hook, and we will be encouraging Companions to find the hook that opens up the web to the person they are supporting. Having found that hook, Companions will build on what works, making the experience fun and relevant.
There is no rush – these people have never been online, so Companions need to give them the space and time they need to digest and comprehend their new experiences. This is a person-centred approach that does not aim to push technology. Technology is merely a tool to open up interests for further exploration.
An ideal Digital Companion would be someone that has a basic understanding and interest in the internet. They'll already know the person who is not online. They'll need to be good at listening. It's not about the Companion showing their digital skills – it's about picking up on what the offline person's needs and interests are, to get them involved in a conversation that can run alongside the web.
Initially the Digital Companions initiative will run in partnership with Hywel Dda Health Board and Aneurin Bevan University Health Board. This is a Bevan Exemplar project, supported by the Bevan Commission, Wales' premier think tank for health and care. Having piloted the approach in these areas, our intention is to roll it out across Wales.
If your organisation is providing non-statutory care services, please get in touch so we can talk about helping older people who you support to get online.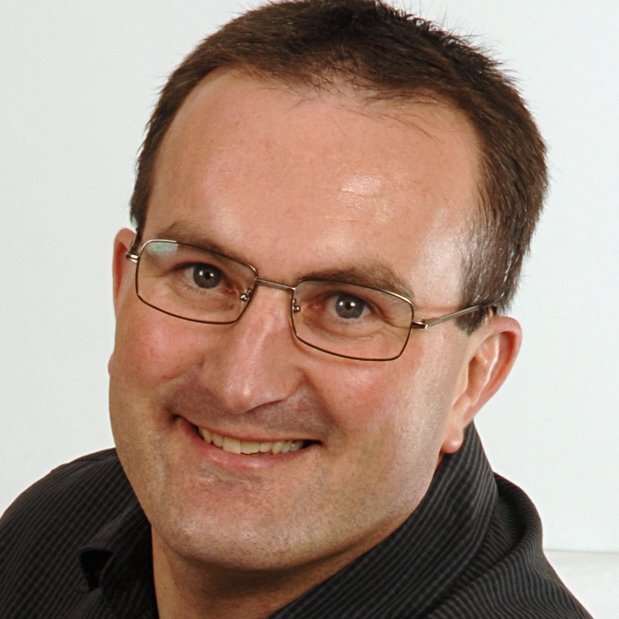 Marc Davies is Project Manager of Digital Communities Wales. he has previously worked on the digital inclusion programmes Communities @One and Communities 2.0.