Careers Wales has invested in the digital skills of its staff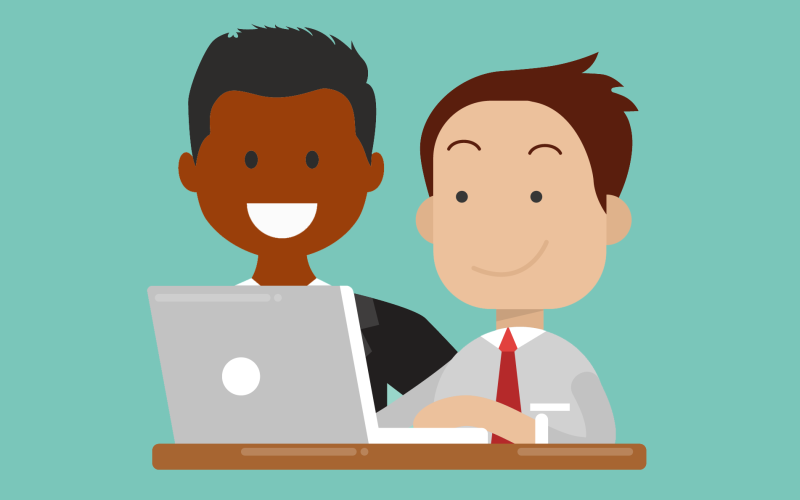 Careers Wales was delivering more and more services online as part of a digital transformation process. It identified that some of its staff lacked digital skills and confidence, so it introduced a 'buddy' scheme which paired them with colleagues with more advanced digital expertise.
It also worked with DCW to provide digital inclusion training for its frontline staff, so they are able to support clients develop basic IT skills.
Careers Wales is the Welsh Government's all ages, bi-lingual careers service. It is increasingly making use of digital platforms to deliver services.
The organisation wanted to ensure that all its staff had essential digital skills. It found that whilst most people had some digital skills, some lacked confidence and had specific skills gaps.
In addition to this, Careers Wales also realised that many of its clients were missing out on opportunities to find and apply for jobs online and needed help with the internet from Careers Wales advisors.
How we helped
Careers Wales staff who required support worked one-to-one with the DCW Learning Development Coordinator over several visits to develop their digital skills. They were also matched with a buddy from amongst their colleagues who could provide ongoing support.
To help Careers Wales advisors support clients with basic IT skills, careers searches and job applications, DCW delivered digital inclusion training to frontline staff.
Impact of our support
Careers Wales has invested in the digital skills of its staff as part of a sustained process of change over the last year. Through investing in staff digital skills, and supporting its people to gain confidence, Careers Wales is having a positive impact on the digital skills of its clients.
Employees who took part in the buddy scheme commented that previously they had often found ways to complete digital tasks that were inefficient and time consuming, and had not felt comfortable asking for help. Having a buddy or a visit from the DCW Learning Development Coordinator helped them to gain confidence and learn new digital skills, and they could see how this would make their lives easier.
57 Careers Wales advisors, covering 15 branch offices, received the DCW frontline staff training. Further training will be made available via e-learning and webinars. They gained:
Knowledge about new resources/apps/tools
Confidence to assist clients with little/no digital skills
Information about digital responsibility/literacy
Greater patience when helping learners