Cartrefi Conwy offers a range of digital training sessions for tenants
Cartrefi Conwy now offers a range of digital training sessions for tenants across the county, all as a result of assistance provided by DCW
Cartrefi Conwy is an independent not-for-profit Registered Social Landlord (RSL). The company was formed as result of the transfer of approximately 3,800 homes from Conwy County Borough Council in 2008.
In addition to dwellings transferred, Cartrefi Conwy has also started an ambitious development programme to provide quality, affordable homes across the county of Conwy. By building new properties, taking over ownership of empty properties and working in partnership with other housing providers in the public and private sectors, the aim is to make a positive impact to increase the supply of homes across the area of operation. This includes a commitment to build over 250 new homes in the coming years.
Cartrefi Conwy assists customers in accessing homes that are affordable to them and offers a range of properties and tenures to achieve this. It also provides a range of support services to assist tenants with maintaining their home, tenancy and independence.
It is committed to providing quality and efficient services to all of its service users.
In 2015 Cartrefi Conwy established Creating Enterprise C.I.C. as a wholly owned subsidiary which operates as a social enterprise.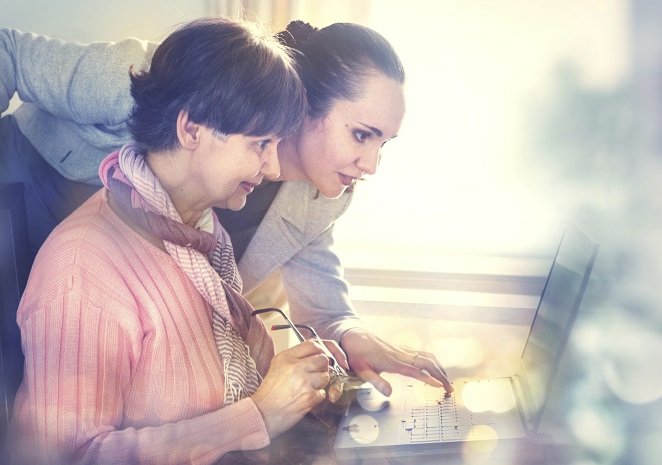 DCW has supported Cartrefi Conwy in a number of ways including on-going training for front line staff and volunteers, technical support with tablets used to assist tenants to get online, assistance with the development of a digital inclusion strategy and volunteer development and placement.
Cartrefi Conwy is also an active member of the Get Online Conwy digital partnership, attending and taking an active part in meetings in the county.
To date six staff and volunteers have received DCW training, improving digital skills and enabling them to support tenants with digital inclusion problems. Further sessions have now been arranged, specifically targeting tenants looking to find work using digital tools, apps and the web.
Impact of our support
Cartrefi Conwy has trialled online rent payment for tenants, as well as online fault notification via its website, with all tenants supported to do this by staff.
Cartrefi Conwy now offers a range of digital training sessions for tenants across the county, all as a result of assistance provided by DCW.
Examples of the support the organisations now offers can be seen here: https://cartreficonwy.org/events/computer-sessions-various-areas/
Tenants are now able to access regular digital support. Cartrefi Conwy offers a range of sessions, all geared to assisting tenants with social and economic improvement through the use of technology.