Digital Inclusion Ambassadors
Digital Inclusion Ambassador Carl Griffiths shares how Neath Port Talbot Council is supporting both staff and the general public to boost their digital skills, ensuring that no one gets left behind.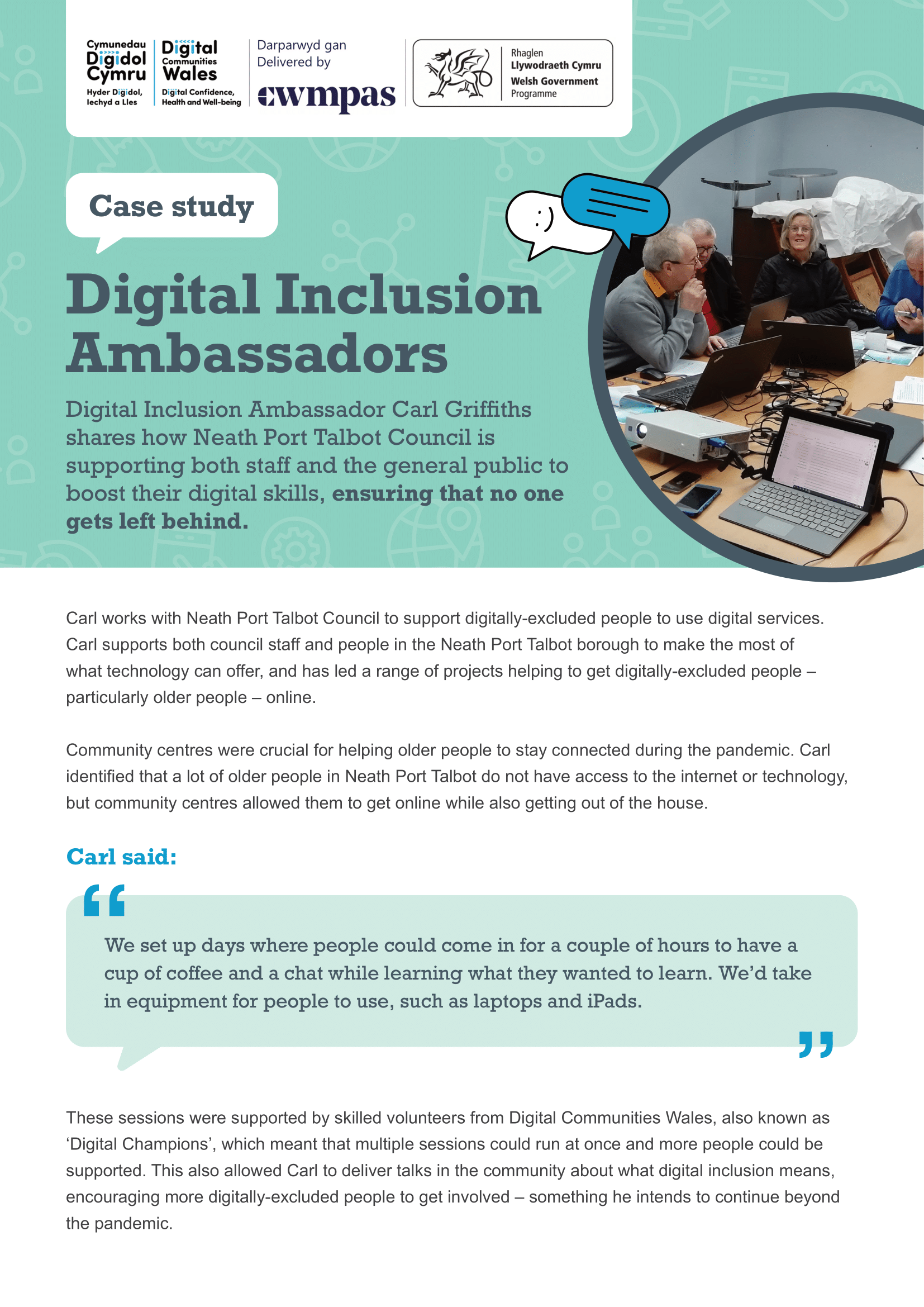 Carl works with Neath Port Talbot Council to support digitally-excluded people to use digital services. Carl supports both council staff and people in the Neath Port Talbot borough to make the most of what technology can offer, and has led a range of projects helping to get digitally-excluded people – particularly older people – online.
Community centres were crucial for helping older people to stay connected during the pandemic. Carl identified that a lot of older people in Neath Port Talbot do not have access to the internet or technology, but community centres allowed them to get online while also getting out of the house.
I visit local community groups that could benefit from using technology, such as craft groups, 60+ meet ups, to explain what digital inclusion means and how it can improve their quality of life.
Carl Griffiths
If someone has a tech problem, they now have someone to call. At the moment, we have 42 digital partners supporting colleagues throughout the council and sharing their knowledge.
Carl Griffiths