Mobile devices and social media open up a world of work for Powys job-seekers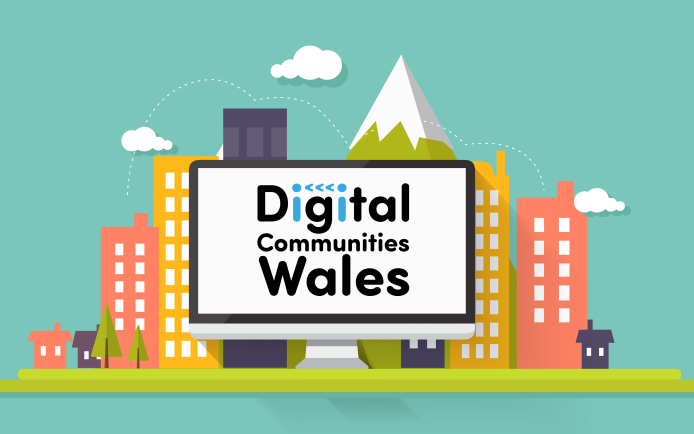 The world of recruitment is changing dramatically with more and more employers using social media and mobile apps to reach job-seekers. Job Centre staff across Powys were determined to ensure their clients could make the most of these opportunities.
Job Centre staff in Powys recognised that most of their clients did not have access to a fixed PC, but regularly used tablets and smart phones to access the internet. However, they weren't always making the most of their devices to find and apply for jobs, and were missing out on opportunities to gain employment.
How we helped
DCW delivered training to the Powys Job Centre advisors, demonstrating the best ways to help people find jobs online using a wide spectrum of websites, apps and social media platforms.
DCW also loaned the team a couple of tablet devices to use with clients within the job centre.
Impact
The tablets have been used in a wide variety of ways. Staff have used them to give one-to-one assistance to customers so they can find vacancies, research potential employers and apply online. The fact that support is provided using a tablet rather than from behind a desk reduces physical barriers and makes the sessions more personal.
Staff have encouraged people to use social media as a tool for job searching. They can use it to stay up-to-date with developments in local businesses as this sometimes leads to vacancies. It also means vacancies are more likely to be local.
The fact that all this can be done on a mobile device means that people can do it at home on an on-going basis, rather than having to travel to use a fixed PC.
The tablets have also proved useful at events such as careers fairs, job clubs in libraries and other community based events.
The tablets have enabled customers to feel much more comfortable accessing online information. Our staff are able to show customers how easy it is to use technology. It has shown them that you do not need to be a technology expert in order to navigate your way around online.
Elaine Davies, DWP Partnership manager for Powys