The Get Cardiff Online supports digital inclusion development within the City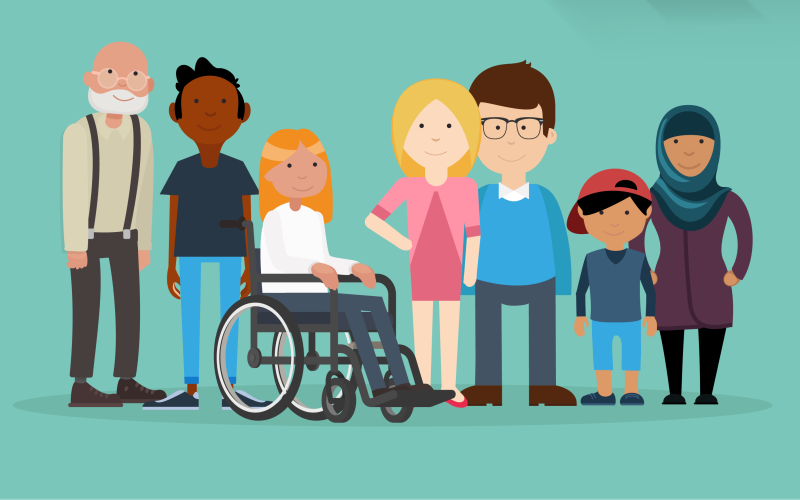 The Get Cardiff Online partnership was established to support digital inclusion development within the City. With support from DCW and partners the membership has increased from 25 to 47 individuals from a number of different organisations.
How we helped
Digital Communities Wales chairs the partnership which includes partners from local authority departments, social housing landlords, DWP, RNIB, Communities First and third sector organisations.
Over the last year of DCW the partnership has achieved a number of successes:
The local authority continues to employ a volunteer co-ordinator and assistant to promote digital inclusion across the city hubs. Some of these volunteers have received DCW training. This Into Work advice programme has seen interest from over 500 individuals with 300 volunteers actively participating, many moving on with a positive outcome. The success of this programme has led to the wider authority exploring a roll out.
Cross partner work has led to new DI activity within Cadwyn Housing supported by the local authority.
Cardiff Council now has 25 Digital Champions within the authority supported by and including the Joint Union Learning Representatives. With around 2,000 members of staff considered digitally excluded, the Digi Champs hold events and offer support to people who want to develop their digital skills.
A new website has been created to promote the support available – www.getcardiffonline.org.uk
New ideas are currently being explored amongst the group including supporting residents within their own home, Digital Heroes and support in partnership with the LHB.
Get Cardiff Online is now a constituted group. This will enable the partners to access funding for events and activity which may be difficult to fund from existing budgets. This positive development will lead to further DI improvements across the city and increase activity. Get Cardiff Online has become a core element of delivering a bigger impact through strong partnerships and working together to reach more people.
Individual impact of our support
"As an organisation we have benefitted from volunteering initiatives, publicity and the opportunity to work with new partners in new settings. We are reaching people with sight loss and being part of the Online Partnership is beneficial and valuable."
Chris Hoyle, RNIB Cymru, Online Today Manager
Here are some comments from Into Work Advice service volunteers that have successfully moved into employment:
I have been offered a job with Cardiff Works, so unfortunately won't be able to volunteer any more. I just wanted to say thank you for the volunteering opportunity I really enjoyed it, thank you!
I am proud to be one of your volunteers. I would like to thank you for your trust, encouragement and support. When we are suffering from low moral we just need someone who can show us the brighter side of life. Thanks again!
I have liked helping you and appreciated the experience. I have started a part time job, volunteering helped me get back into work mode and I'd like to thank you for that.