Digital Heroes nominated in the Digital Leaders 100 Awards!
We are extremely proud that our Digital Heroes scheme has been nominated as a Digital Leader for 2019. Please read on to discover how we've made a real impact on digital inclusion amongst communities in Wales.

15% of adults in Wales are not online. They're missing out on the opportunities of the internet and access important services.
For many children and young people, using technology comes easily. We're training them to become Digital Heroes so that with their help, we can change people's lives.
How does it work?
Digital Heroes is a structured framework that prepares young people to teach basic digital skills to older people. The Heroes scheme has three steps. Firstly, Digital Communities Wales trains the children so they can help others use the internet safely. Next, the Heroes are linked up with a local community organisation. Finally, the Heroes support people from that organisation to get online.
Where do Digital Heroes come from?
We train children and young people from a variety of organisations – primary and secondary schools, colleges, universities, girl guides, scouts and police cadets. Once trained, they support people in care homes, libraries, hospitals, community centres and more.
The video below shows intergenerational work done by Digital Heroes at Woffington House care home in Tredegar.
The scheme is delivered across the whole of Wales – both rural and urban areas – including some of the most deprived areas of the South Wales Valleys. It has capacity to deliver in both English and Welsh. The demand for the Digital Heroes scheme has been phenomenal, with schools and colleges particularly keen to participate as a way to strengthen community links and work inter-generationally.
The strength and diversity of the Heroes scheme is enhanced by the involvement of teachers, youth leaders, care professionals and community leaders who work collaboratively to ensure that the Heroes are deployed to help those most in need.
The video below shows some of the work done by Digital Heroes in libraries.
We've trained 2500 Heroes from over 100 organisations, who between them have worked with more than 25 community organisations.
Digital Heroes has been accredited by the WJEC exam board as a Welsh Baccalaureate Community Challenge, meaning that pupils aged 14-18 in Wales can do it as part of their statutory qualifications.
The impact of the scheme can be summarised in three ways:
Heroes develop confidence and communication skills through their experience of supporting people in the community.
People supported learn to use the internet informally through exploring interests and sharing their stories.
Both parties engage in valuable intergenerational activity which often results in on-going relationships which broaden into other areas and positive behavioural change on both sides.
Selected Digital Heroes case studies
Two years of making a difference in Wales
Digital Heroes visit Barry Hospital
Scroll through our photo gallery for a selection of images capturing this amazing work.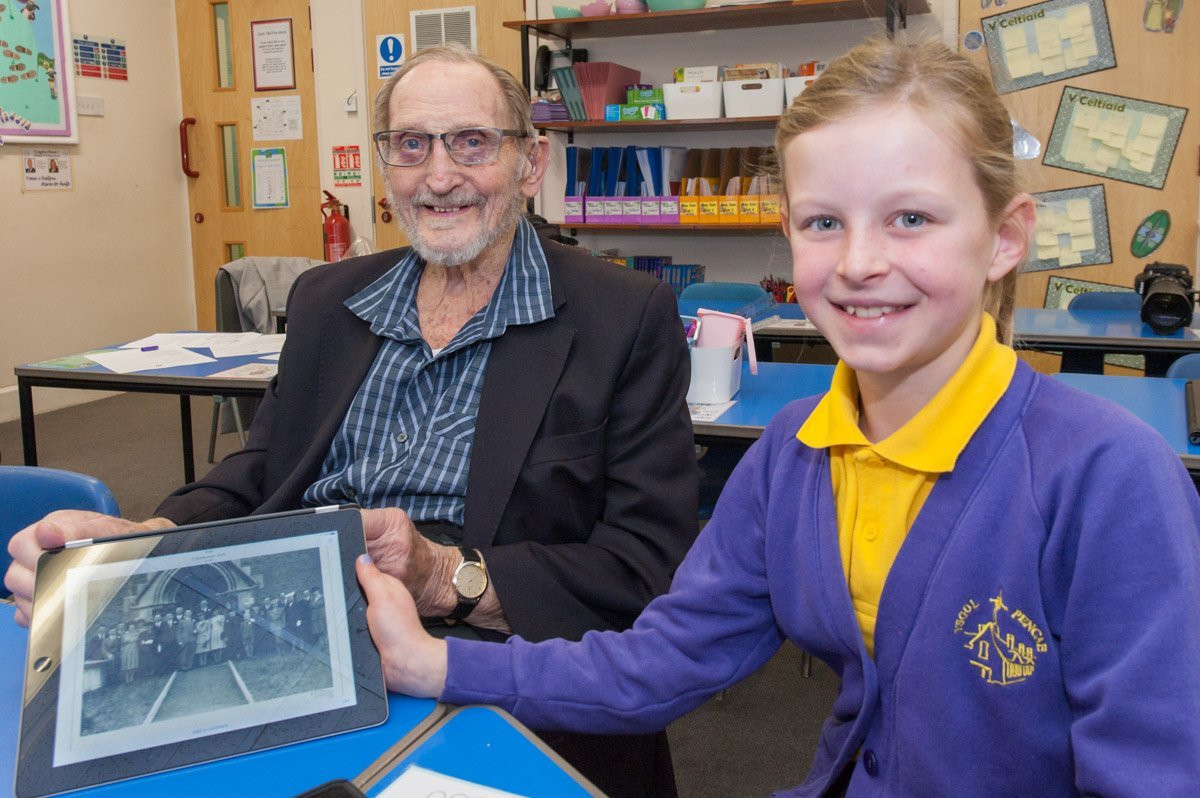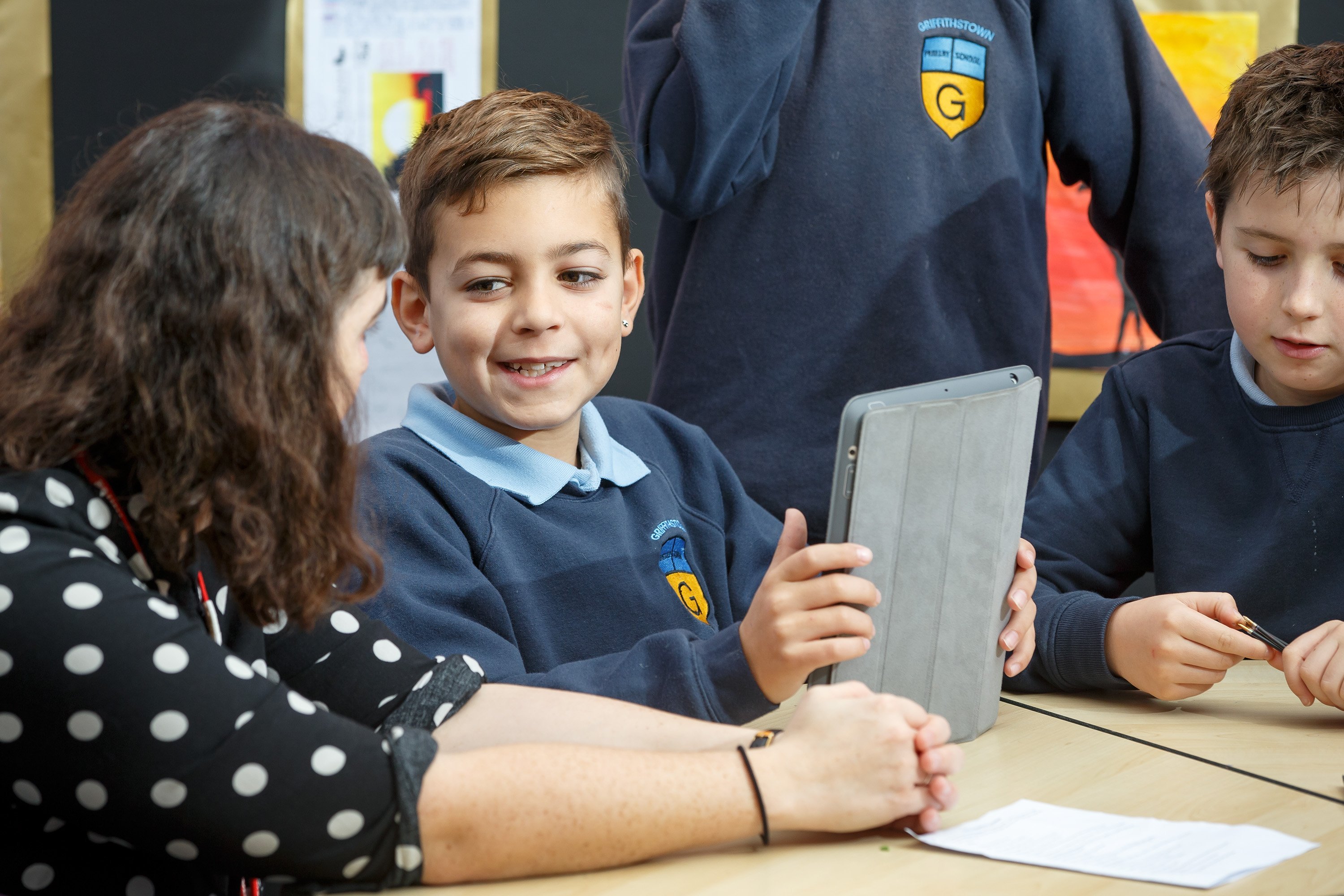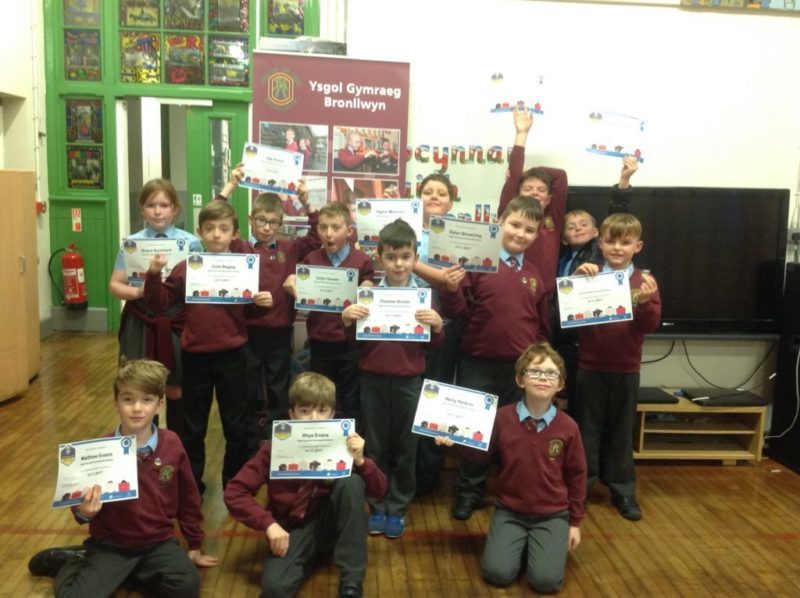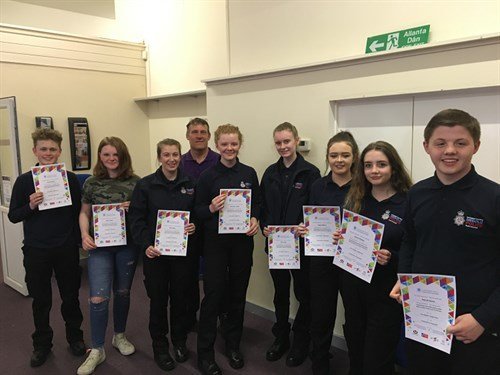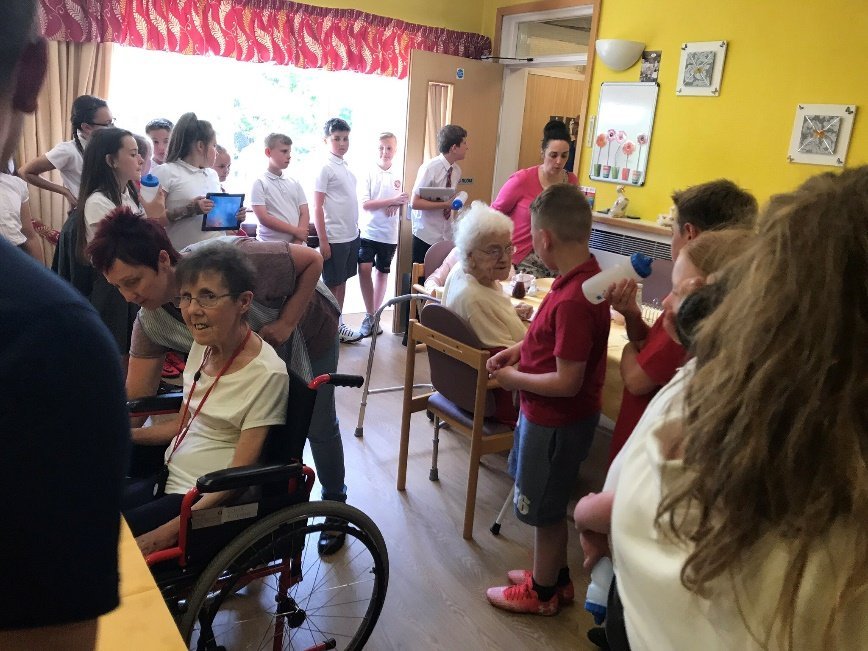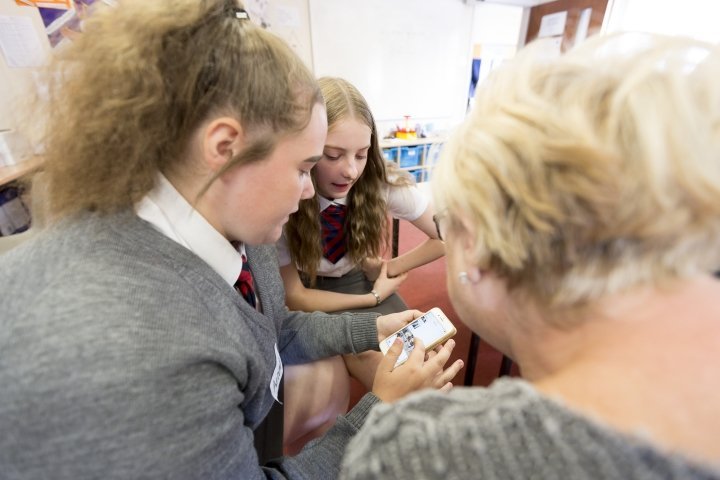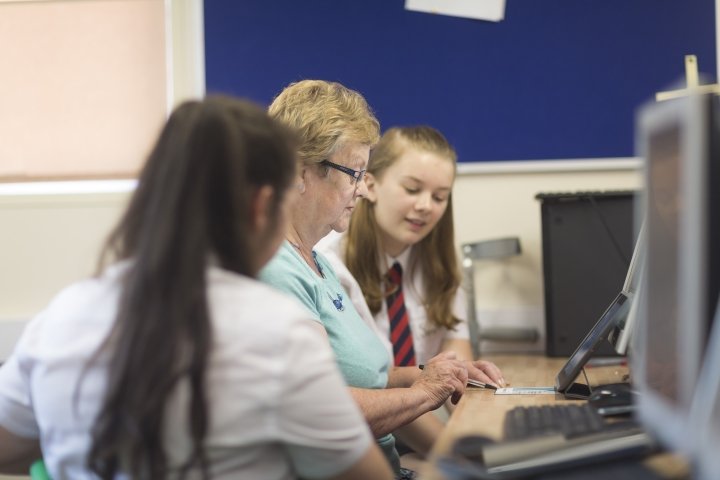 Find out how Digital Heroes fits in with qualifications for 16-18 year olds
Search #DigitalHeroes on our Twitter feed for all the latest Digital Heroes activity
Find out about the 6 schools vying to win our 2019 Digital Heroes competition
The Digital Heroes initiative is unique in the UK. It is achieving powerful impact and forging strong community partnerships. An innovative intergenerational approach to meeting the challenges of digital exclusion, it prepares young people to teach basic digital skills to older people. We firmly believe the scheme is worthy of a place on the Digital Leaders 100 list, and thank you for your consideration.