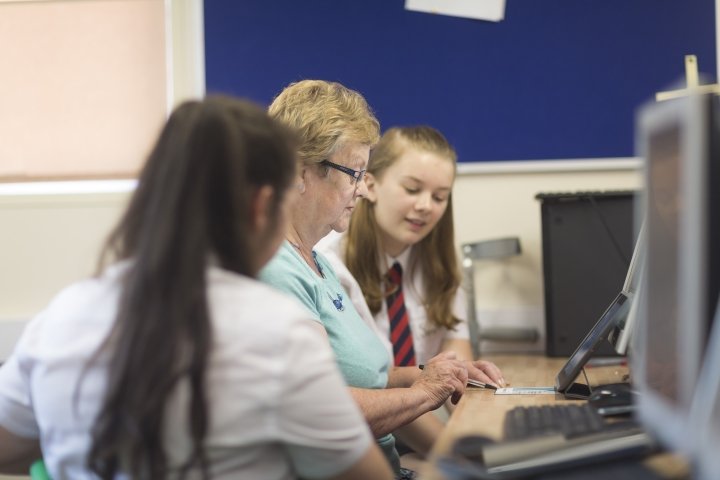 Who is a Digital Hero?
Digital Heroes are children and young people who are confident users of tech and can support others to get online.
Digital Heroes use their skills to help others who struggle to learn how to use their computer, tablet, or phone.  It could be a family member, friend, or community member.
We all have skills and talents, and sometimes we don't realise how important they are and how others can benefit from us sharing those skills.
Where do Digital Heroes come from?
Digital Heroes can be school children, members of scouts or guides, cadets or college and university students.
How does it work?
1. Our amazing team of trainers will come and spend time with you and give you the skills and knowledge needed to become a Digital Hero.
2. You will then link up with an organisation in your community. This could be a care home, a local hospice or day centre.
3. Digital Heroes will help people in that organisation with their digital skills and confidence.
What could a Digital Hero do?
You could run an after-school club for members of the community.

You could visit a local care home and share music and videos that will help residents to reminisce and have a good time.

You could help people learn how to stay safe online.

You could provide support to local organisations to encourage everyone to get online in a way that suits them.
Why become a Digital Hero?
Digital Heroes develop confidence and communication skills.

People supported have fun and learn to use the internet.

You can build strong relationships within your local community.

It's rewarding to help people and know that you made a positive difference in their life.
Would you like to get involved and develop your own Digital Heroes?
If the answer is yes, contact us for support by filling out this quick proposal form.