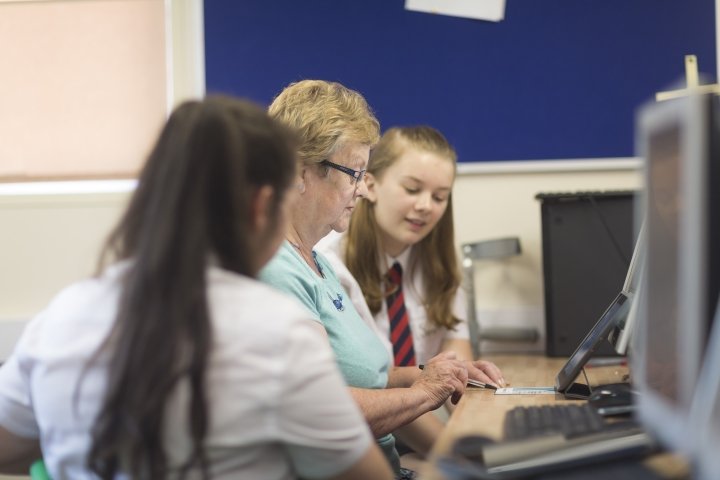 Make a difference
DCW brings older and younger people together to use and enjoy technology.
Where do Digital Heroes come from?
Schools (age 7 – Welsh Bacc)
Colleges and universities
Scouts/Guides
Police cadets
and more
How does it work?
DCW trains the Heroes so they can help others use the internet safely.
Heroes are linked up with a community organisation.
The Heroes support people from that organisation to get online.
 Everyone benefits
Digital Heroes develop confidence and communication skills
People supported have fun and learn to use the internet
Both parties develop relationships within their local community
Watch our video to find out more about Digital Heroes…