Pembrokeshire Digital Connections
Gwyneth Jones from the Pembrokeshire Association of Voluntary Services explains how going digital can help older and vulnerable people live their life to the fullest.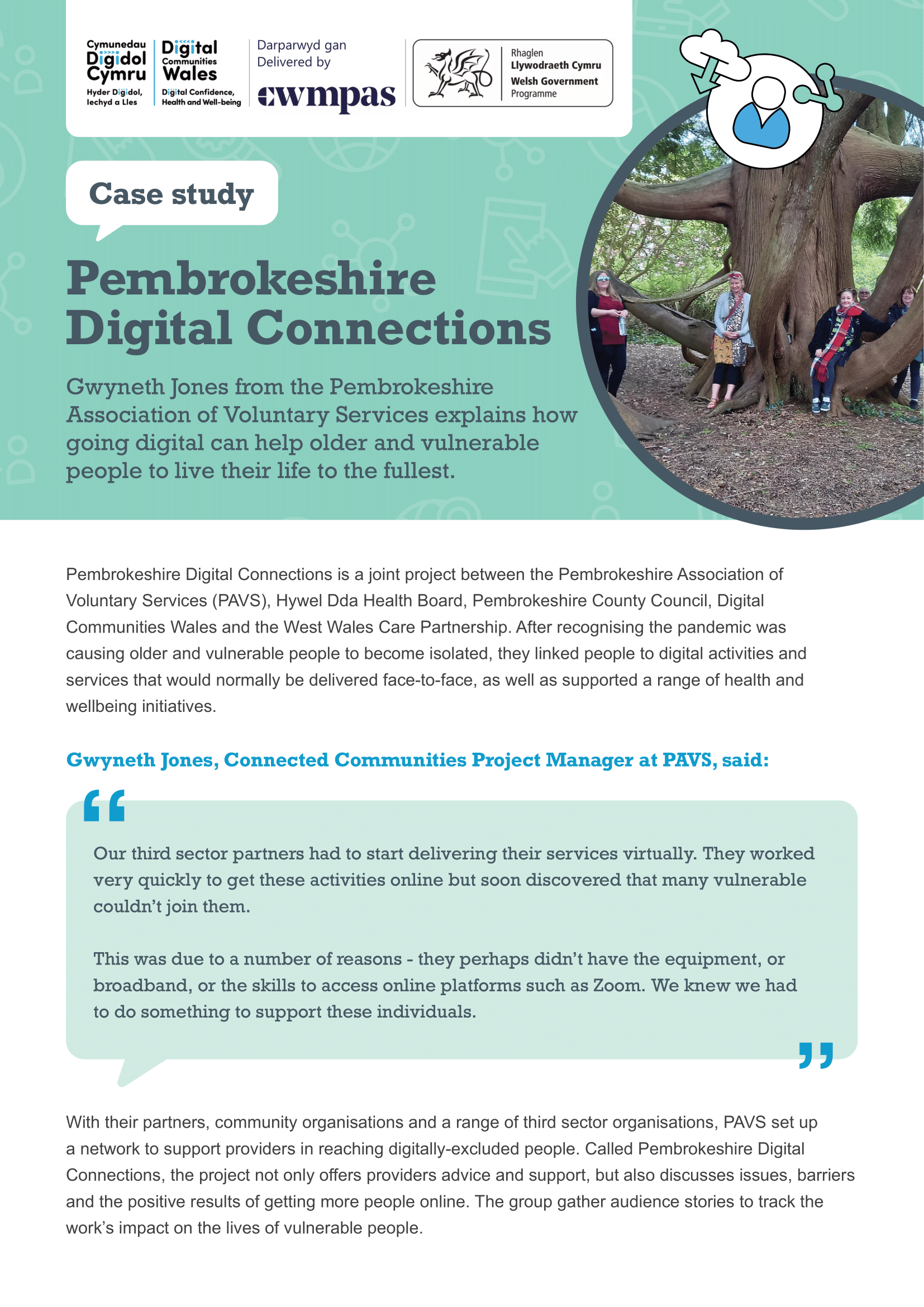 Pembrokeshire Digital Connections is a joint project between the Pembrokeshire Association of Voluntary Services (PAVS), Hywel Dda Health Board, Pembrokeshire County Council, Digital Communities Wales and the West Wales Care Partnership. After recognising the pandemic was causing older and vulnerable people to become isolated, they linked people to digital activities and services that would normally be delivered face-to-face, as well as supported a range of health and wellbeing initiatives.
If you can find what interests people and how them how technology relates to that, going digital becomes more appealing to them.
Gwyneth Jones
Seeing people getting on with digital and hearing the stories and feedback form participants has been incredible. The joy it's given people has been really pleasing, especially if that person was lonely or isolated. Something small can make such a difference.
Gwyneth Jones