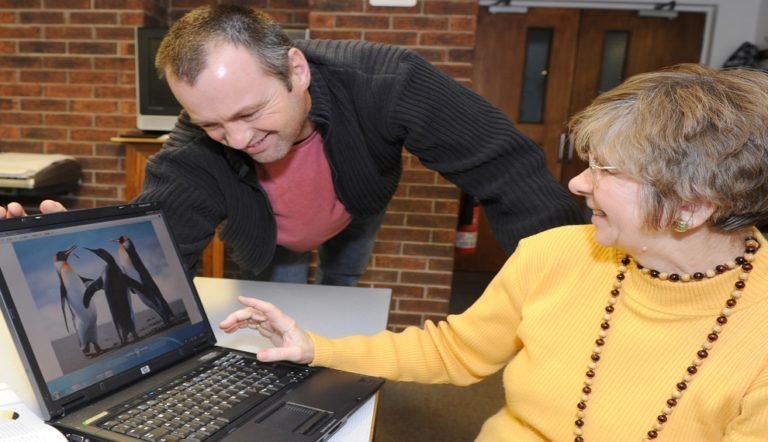 What do we do?
Our support is free and includes:
Digital inclusion assessment – An initial assessment of your organisation to help you develop and deliver digital inclusion activities
Digital training for frontline staff and volunteers – Training for staff and volunteers to help them help others get online and use the internet effectively and safely
Digital equipment loans – Short-term loans of digital equipment including tablets, laptops and Fitbits so you can deliver digital activities
Digital volunteer support – Help to develop a digital volunteering programme, match organisations with digital volunteers and train existing volunteers.  There are also opportunities to link in with our Digital Heroes programme
Digital inclusion accreditation – The Digital Inclusion Charter can show your organisation's commitment to alleviating digital exclusion
Digital Inclusion Alliance for Wales – We build partnerships between organisations where working together can progress digital inclusion aims. Any organisation is welcome to join the Digital Inclusion Alliance for Wales, which has been developed with stakeholders across Wales.
We can work across the whole of Wales with any organisation supporting people who would benefit from getting online.
Digital Communities Wales is a Welsh Government programme, delivered by Cwmpas.