Ysgol Emmanuel opens internet café to help its local community
Year 6 pupils from Ysgol Emmanuel in Rhyl were running a community café on their school site. But when the pupils were trained By Digital Communities Wales to become Digital Heroes, they took the bold step of turning it into a fully-fledged internet café to help local people get online!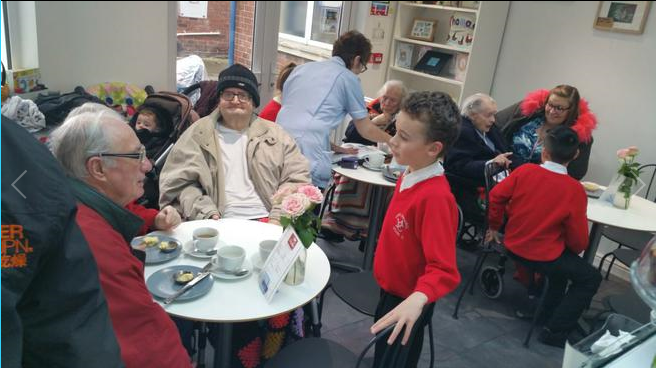 Why?
In April 2015, Ysgol Emmanuel set up its own community café. The café allows pupils to practice their customer service skills, as well as their literacy and numeracy, by writing down orders and working on the tills. The café proved to be a positive nurturing environment for the pupils, helping them build their confidence and realize their potential while providing them with an enriching experience introducing them to the world of work. The café meant pupils were fully competent in speaking to customers, taking orders, working the till and helping prepare healthy home cooked food.
But it was Digital Heroes training from Digital Communities Wales which was the catalyst for the school taking the café in a new direction.
How
Digital Heroes training taught the pupils why being online is important, especially in Rhyl which is considered to be one of the least digitally included areas in Wales. The pupils were taught how to help people gain basic digital skills and get online.
Impact
People coming to the cafe can now borrow Mac Books and the Heroes are there to provide support when they are needed. The café is open during school times and the Heroes are always on hand.
Miss Smith of Ysgol Emmanuel says:
"Ysgol Emmanuel's Digital Heroes are privileged to link with our local community to share their ICT skills – we are committed to engaging with our community and have established an internet café at our school which is run by our Year 6 entrepreneurs. This provides members of the public to access the internet and the Year 6 Digital Heroes are always at hand to offer advice and help with ICT."