Digital Inclusion Guide for Health and Care in Wales (2019)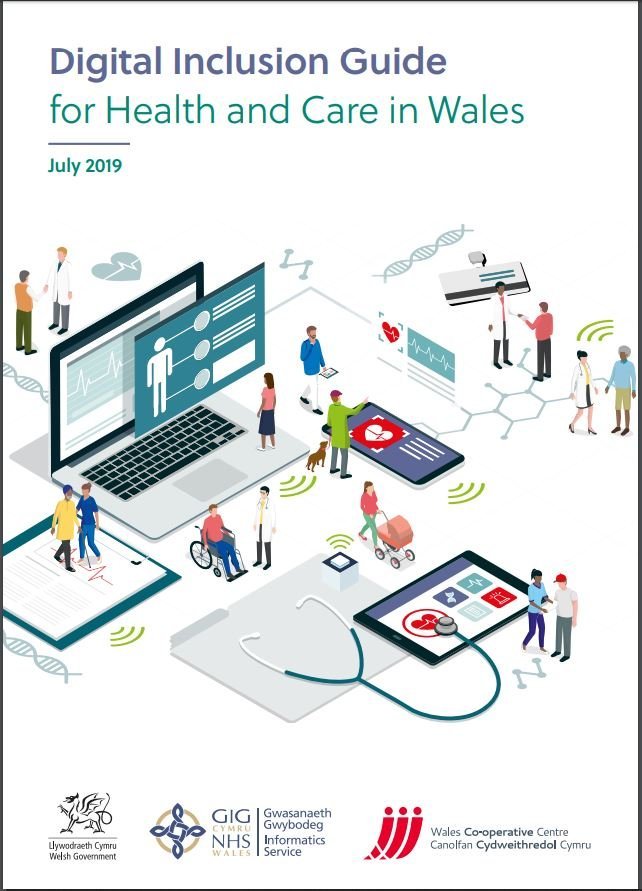 The NHS in Wales is committed to enabling people to use digital technologies to manage their own health, wellbeing and care. However many of the people who could most benefit from digital services are the least likely to be online.
This guide includes a range of resources which can help health and social care organisations to take action locally.
7% of the population of Wales (300,000 people) are digitally excluded. These are likely to be older, less educated and in poorer health than the rest of the population.
Guide Quote
Digitally excluded people are some of the heaviest users of health and social care services, so risk being left behind in the digital health revolution.
Guide Quote