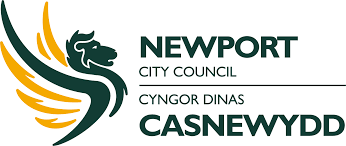 We are currently refreshing our Digital Strategy, one of the key strategic themes will be Digital Inclusion & Digital Skills, which will be measured as a "Key Deliverable".
We have just launched "Get Connected"  a free 6-week essential digital skills course, which will be sustained by a "Trainer the Trainer" programme.
We have launched "Get Newport Online" which is made up of several partners across all sectors, all committed to tackling Digital Inclusion.
We also are part of the Technology enabled Care group and Assistive Technology group, and Regional Skills Partnership Group.