Public Health Wales and Bangor University: Population Health in a Digital Age (2019)
The use of digital technology to support and monitor health in Wales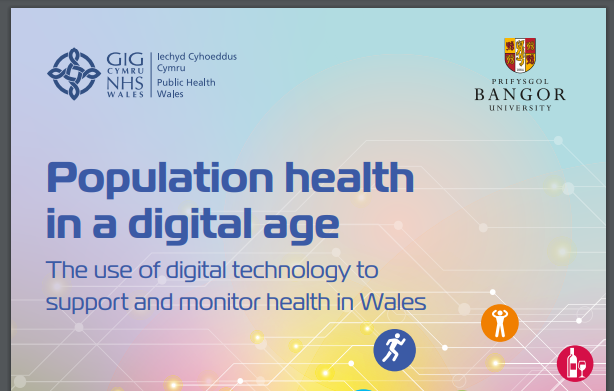 "Improving our understanding of the digital divide and its potential impact on health inequalities is essential to the development of an equitable population health system in a digital age.
As systems in Wales and further afield explore digital ways of delivering health services and empowering populations to support their health, ensuring that those who have the greatest need are able to benefit is essential to prevent health inequalities being compounded by digital inequalities."
This raises an important question of equity in health in a digital age. How can we innovate through digital technology and transform population health, whilst leaving no-one behind?
Dr Tracey Cooper, PHW