Volunteers needed: Here's how you can join AbilityNet's network of digital volunteers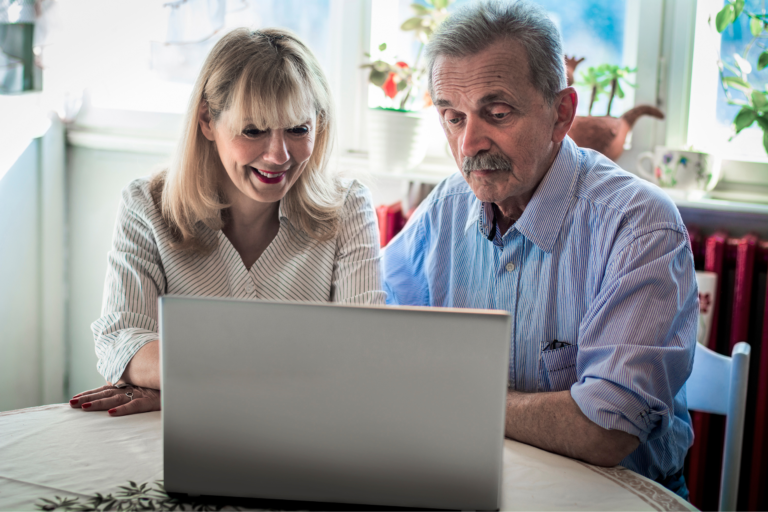 You know that feeling of triumph you had, when you discovered a new app that allowed you to pay for something online, or that accessibility tool that transformed your home screen? Perhaps someone helped you to use emails or set up an account with your favourite home shopping store. How much easier was life once you'd mastered video calling? Have you driven around aimlessly since discovering Google Maps, probably not?
Could you pass on that knowledge and help someone else to triumph?
Digital Communities Wales and national charity, AbilityNet, are working towards a common aim, which is to reduce the barriers to digital inclusion for individuals across Wales. From experience, we know that those who are most significantly impacted, are older people and individuals with disabilities.
Digital Communities Wales primarily work with organisations that support those individuals, offering a bespoke 'train the trainer' package of support, which includes skills audits, digital inclusion training and kit loans. When introduced to individuals who need assistance with using technology in their homes however, that is when we look to AbilityNet and their incredible network of volunteers.
AbilityNet believe the power of digital technology should be available to everyone, regardless of ability or age. Their community-based volunteers help individuals with any disability, of any age, to use all kinds of digital technology, but with such high demand, they are keen to hear from people who can spare a few hours to join their team.
You don't have to be a tech guru to volunteer with AbilityNet. You will be given all the training and support you need, as well as the opportunity to accrue Tempo Time Credits, and contributions towards your CV. Hours are flexible and work around your schedule and all travel costs will be reimbursed.
We asked some volunteers to share what they love about volunteering with AbilityNet
"We all want to 'give something back', and AbilityNet is a wonderful way of manifesting that while easily helping others. It is also hugely satisfying for both the volunteer and the person being helped when things work out." – Pauli Murphy, Gwynedd.
"It is a great feeling when you are able to help someone achieve something they couldn't do before, whether it be helping them how to use email, or changing someone's life by showing them how to use assistive technology to overcome a disability. The team at AbilityNet are really supportive and there is a wealth of experience amongst the other volunteers if you need some back up." – Nick Aymes, Wrexham.
Dewi Smith, DCW Programme Manager, said:
"Digital volunteers are people who inspire others and help them get online. They show them how to do simple tasks like sending e-mails, using a search engine, or browsing the internet. Through developing these skills, it can help people to gain or regain their independence by allowing them to shop or bank online. It can battle isolation, as people can use the Internet to connect to their family and friends, as well as accessing vital public services.
Digital Communities Wales are proud to be working with AbilityNet in their recruitment of digital volunteers in Wales.  If you've been inspired to start volunteering, they'd love to hear from you, so please get in touch."
Do you know someone who would benefit from AbilityNet's offer?
Call their free helpline. Friendly, knowledgeable staff will discuss any kind of computer problem and do their best to come up with a solution. They're open Monday to Friday from 9am to 5pm on 0800 048 7642
Super helpful factsheets can be downloaded for free, and include topics such as voice recognition and keyboard alternatives.
My Computer My Way, is a free interactive guide to all the accessibility features built into current desktops, laptops, tablets, and smartphones.
Learn about AbilityNet's positive impact on the community in their 2021 Impact Report