23 March 2021
Digital Strategy for Wales published
Lee Waters MS, Deputy Minister for Economy and Transport
22 March 2021
Moving from inclusion to resilience – an agenda for digital inclusion in Wales
Although the internet has been with us for 30 years, the growth of daily online activity in recent years has been dramatic. However, there are still deep digital divides and inequalities in Wales, which have been exacerbated further by the COVID-19 pandemic.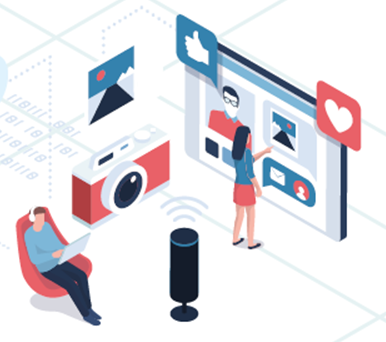 18 March 2021
Work still to be done for Wales to become a digitally-inclusive nation
"Those 'left behind' are at risk of falling further behind if we do not tackle the stubborn levels of digital exclusion that persist"- Professor Hamish Laing, Chair of the Digital Inclusion Alliance for Wales
09 February 2021
Safer Internet day 2021: Why it's more important than ever before
With the Covid-19 pandemic catapulting life online, Communications Co-ordinator Gemma Murphy, explores why Safer Internet Day is more relevant in 2021 than ever before.
21 January 2021
Digital Strategy for Wales: Mission 6 – Digital Skills
Post by Huw Morris, Director for Skills, Higher Education and Lifelong Learning
15 January 2021
Digital Strategy for Wales: Mission 5 – Digital Connectivity
Post by Lee Waters MS, Deputy Minister for Economy and Transport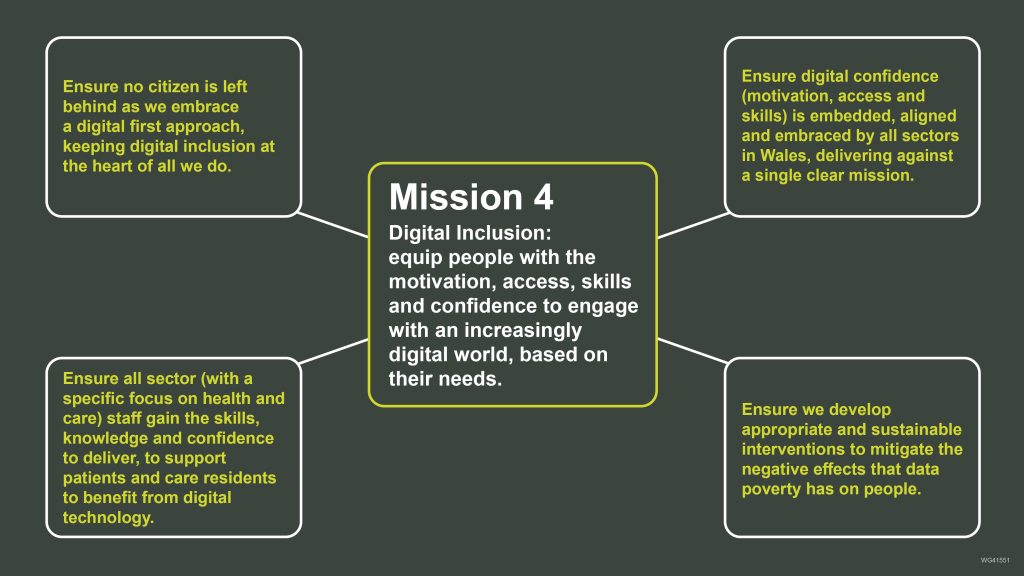 07 January 2021
Digital Strategy for Wales: Mission 4 – Digital Inclusion
Post by Julie James, MS, Minister for Housing and Local Government
05 January 2021
Digital Strategy for Wales: Mission 3 – Data and Collaboration
Posted by Glyn Jones, Chief Digital Officer, Welsh Government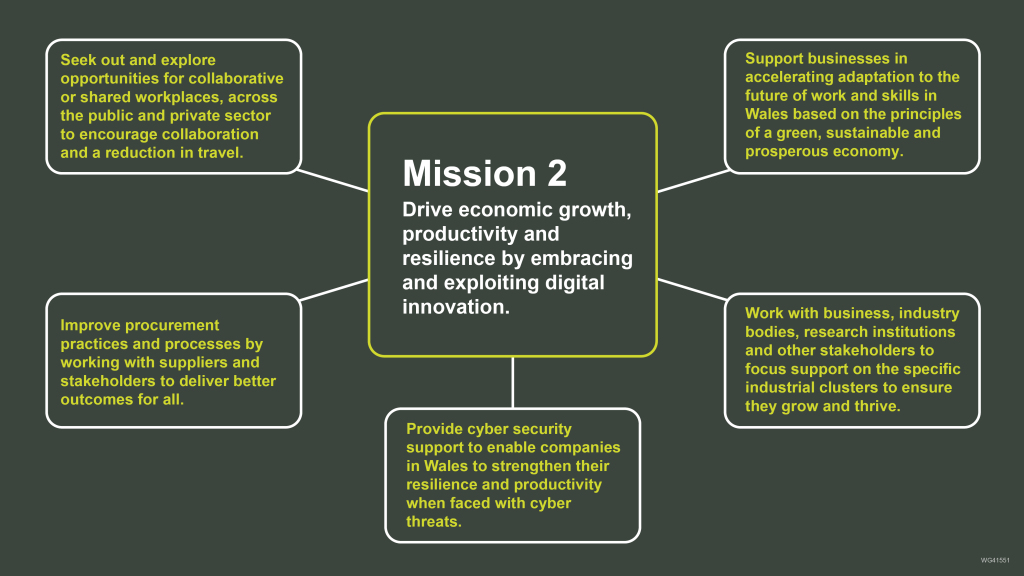 11 December 2020
Digital Strategy for Wales: Mission 2 – Digital Economy
Post by Lee Waters MS, Deputy Minister for Economy and Transport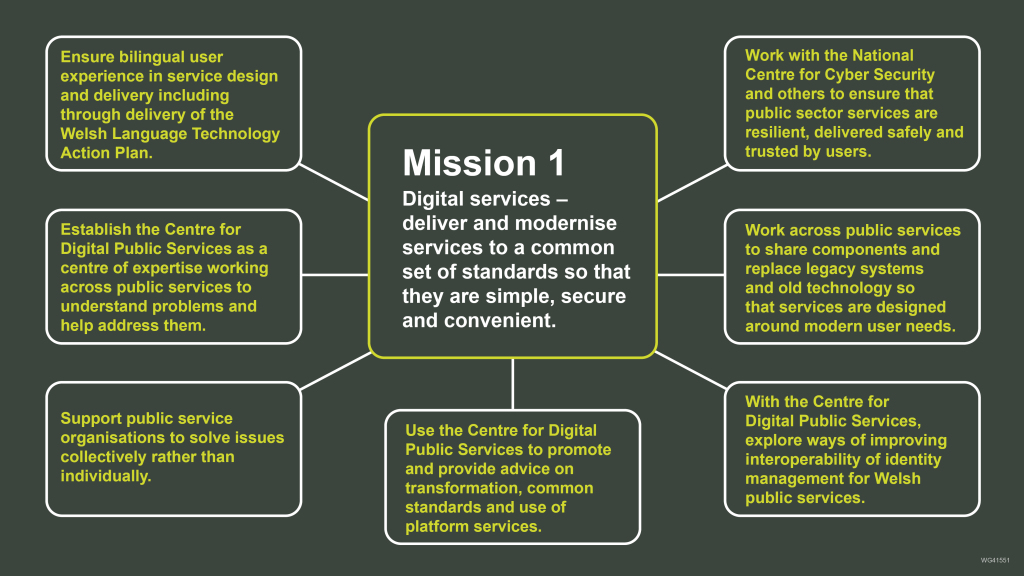 03 December 2020
Digital Strategy for Wales: Mission 1 – Digital Services
Post by Glyn Jones, Chief Digital Officer, Welsh Government