Save the date: Adult Learners' Week 2023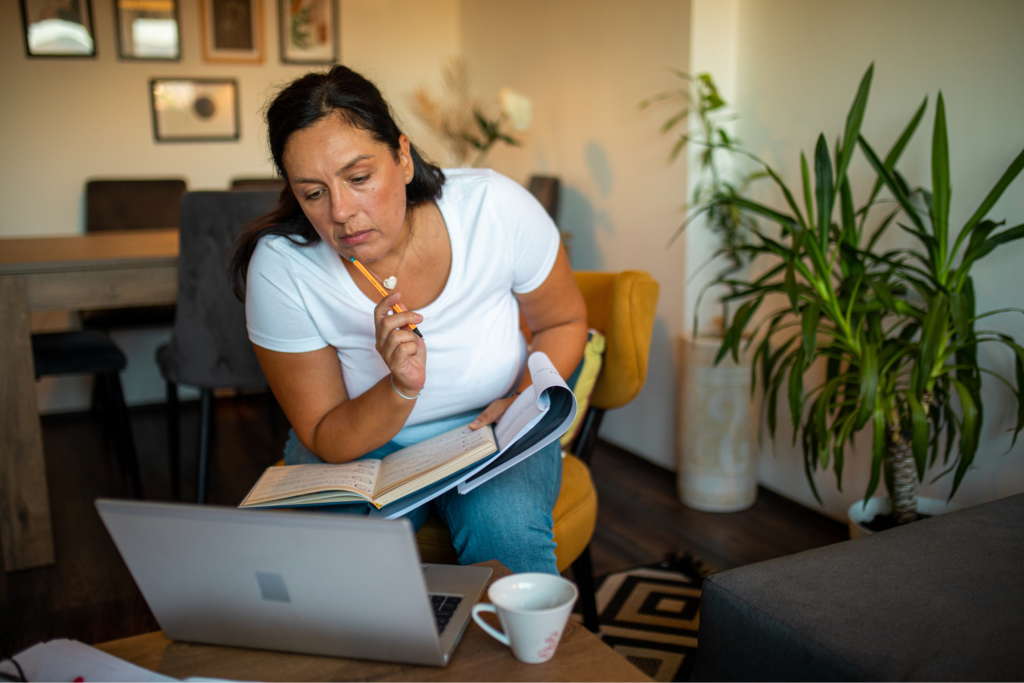 Adult Learners' Week, taking place this year between 17-23 September, will see organisations across the country come together to put on a range of courses, tasters, events open days and resources that are free and accessible for everyone. Adult Learners' Week is a chance to make connections to pursue a new career path, take interests to the next level, meet like-minded people, or just to try out something new.
Coordinated by Learning and Work Institute and Welsh Government, there are opportunities to join in on free sessions, both online and in-person. Not only are there sessions to develop digital skills, but for arts and crafts, workplace skills, sciences, languages, and more! Start by checking out the Adult Learners' Week Calendar.
What Digital Communities Wales is doing to celebrate
At Digital Communities Wales, we're hosting two free online digital skills sessions for Adult Learners' Week – and we're inviting you to get involved. Find out more below and click on the links to register:
Learning Welsh with Digital Tools – 18 September | 2-3pm
This session is delivered in English only. It is designed to provide entry level resources for Welsh language learners.
In this session we will:
Discuss the history of the Welsh language and how it has overcome cultural changes.
Show you a variety of resources that are available to help you develop your Welsh language skills, whether you're a beginner, intermediate or advanced learner.
Demonstrate ways of immersing yourself in Welsh when using the internet.
Introduction to becoming a Digital Champion – 22 September | 10-11.30am
This session is delivered in English only. This session emphasises the importance of digital inclusion and frames the role of a Digital Champion within the digital inclusion agenda.
In this session we will:
Introduce the digital inclusion agenda.
Overview the essential digital skills.
Discuss what is involved in being a Digital Champion, including personal skills that will be developed as a champion.
Spread the word
You can get involved in Adult Learners' Week by: