Getting online with a visual impairment
Dafydd Ladd, digital volunteer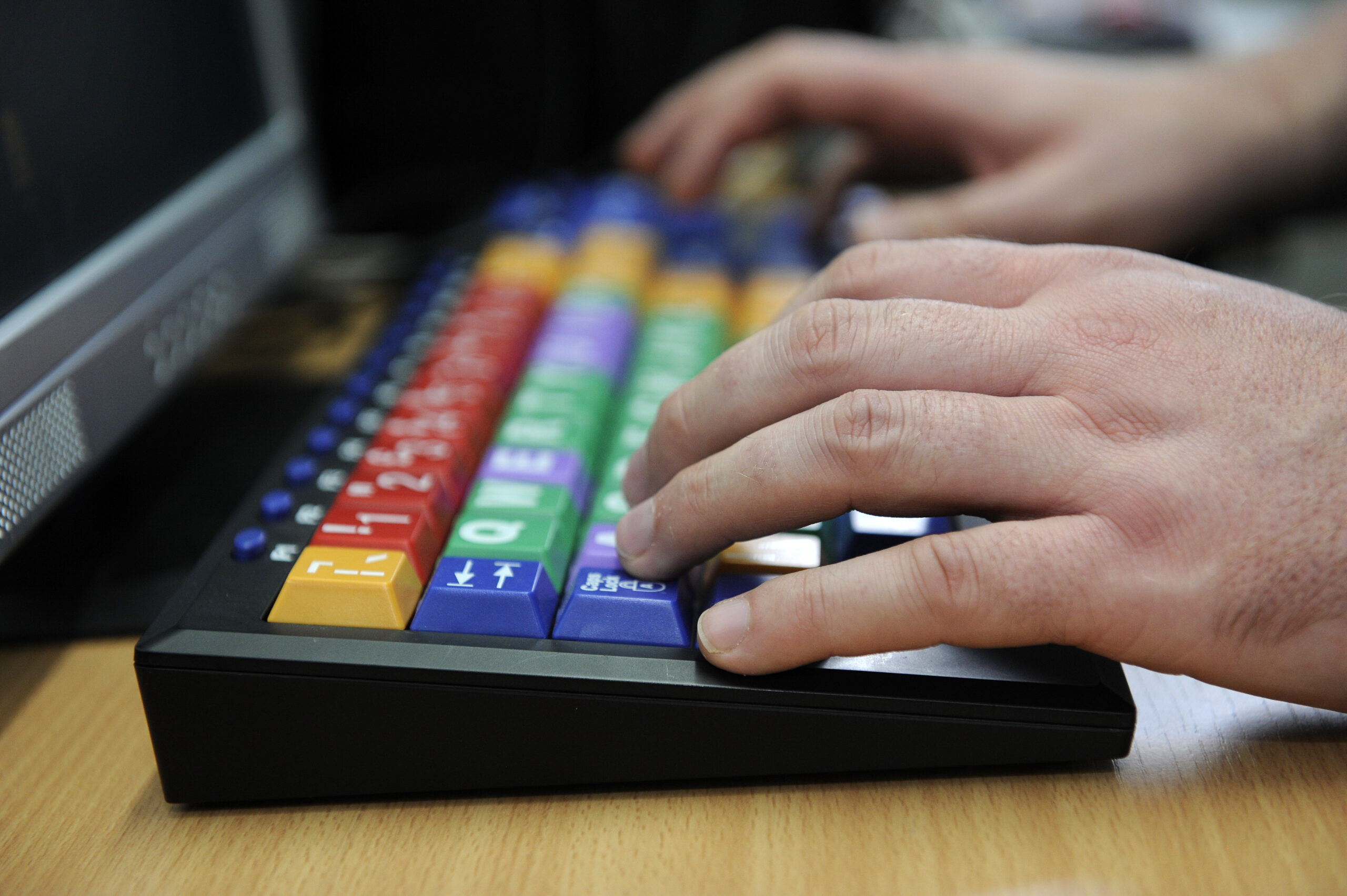 As more and more older people embrace digital technology, it's important to make sure that they get support to use devices and services which meet their needs. Dafydd Ladd, a volunteer with Ceredigion Association for the Blind, looks at some of the options available.
Often a client is encouraged to go digital by family (usually grandchildren), friends or by a personal desire. What we try to do in those circumstances is to discuss with clients what type of device is appropriate for them. This depends on their previous experience of digital equipment and what services they want to use. So it is an individual decision and in our case decided by their available eyesight, or lack of. It is important to recognise that visual impairment takes many forms.
In many instances tablets as a digital device are hard to beat, but can also be a hinderance for some, when they cannot be mastered. An iPad/iPhone has a fantastic range of built in Accessibility features, but if, for instance, you use Voice Over, the gestures (swipes) required to navigate the features completely change from 'normal' use. It requires a lot of training and practice to start to get to grips with this. Not forgetting that the user is suffering from sight loss and might not have used a tablet or smart phone before, or in some cases 'seen' a website before.
Android tablets and phones do not have such a range of Accessibility features, but at an extra cost you can install software, such as Synapptic, which vastly simplifies its use. Their features can provide most of what is needed.
You can purchase phones developed for visually impaired people. Smart speakers such as Amazon Echo, are a favourite but if more than the basic is required, subscription has to be paid. An extra point on the latter is its installation, which requires an email address and Amazon account, with credit card details if extra services are accessed. Tricky for a volunteer.
Another favourite is Audio Books and these can be downloaded to most devices using apps or built in features. Again you can purchase this service or even use a local library app for free downloads. For many visually impaired they are a life saver. There are other devices for listening to Audio Books, some portable, some via USB others as special CD players. These might be more suitable than a tablet.
Using any of the above depends on individual training and access to individual support. It also requires the trainer to be aware of the equipment, software and apps that are available, suitable and affordable. This depth of information requires constant updating. To encourage moving people to digital it has to be relevant and usable for the individual.