Creating Enterprise
Creating Enterprise's Richard Chance discusses their Digital Champions programme and how embracing diversity can support digital inclusion for all.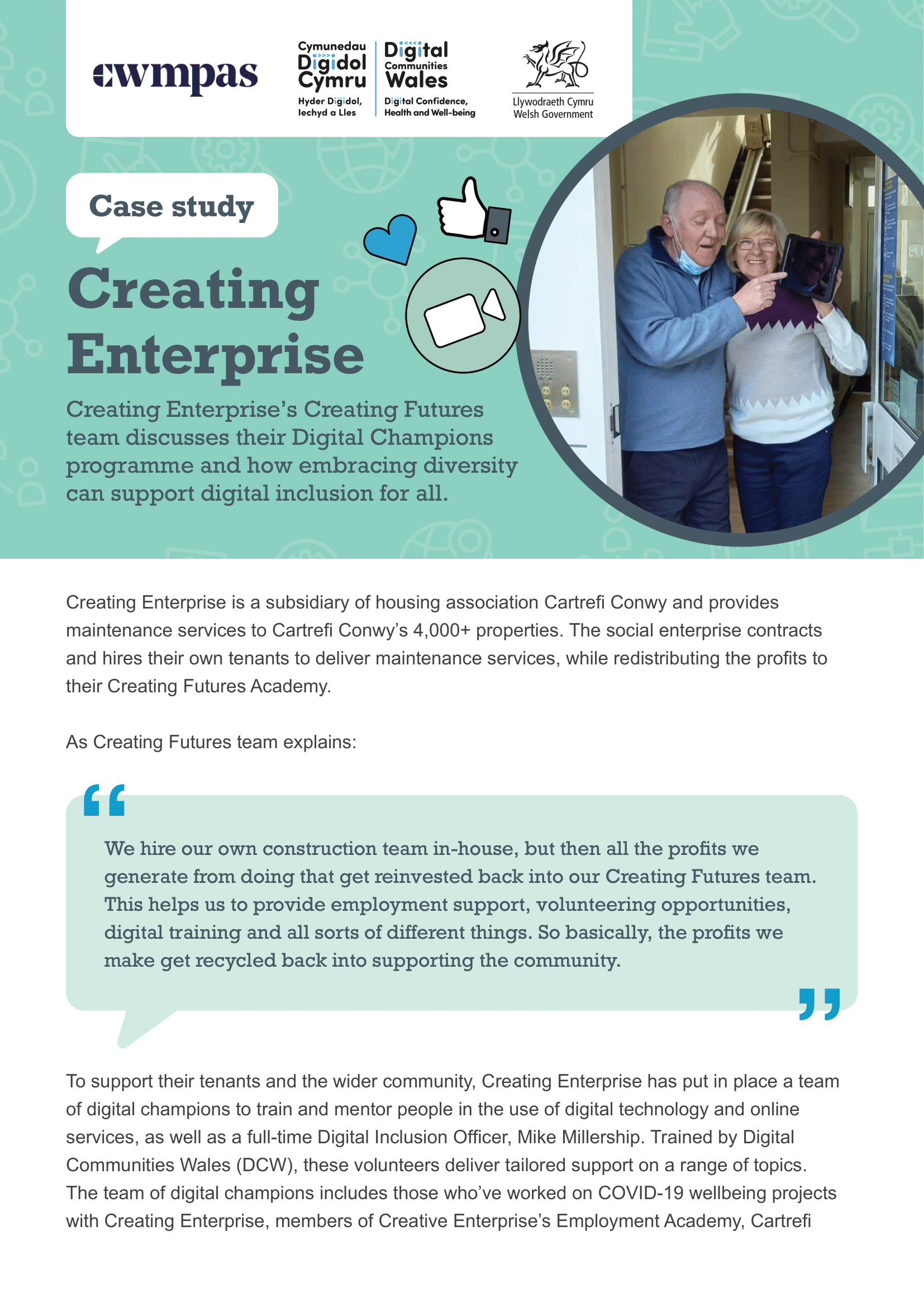 Creating Enterprise is a subsidiary of housing association Cartrefi Conwy and provides maintenance services to Conwy's 3,800 tenants. The social enterprise contracts and hires their own tenants to deliver maintenance services, while redistributing the profits to their Creating Futures Academy.
To support their tenants and the wider community, Creating Enterprise has put in place a team of Digital Champions to train and mentor people in the use of digital technology and online services. Trained by Digital Communities Wales (DCW), these volunteers deliver tailored support on a range of topics.
A lot of people put a project together in the way they envisage it and that's how it goes, but you've got to involve everyone. There's no point in delivering something that people aren't going to engage with, so it's finding that balance between what people want and what you're able to deliver.
Creating Futures Team
Use the resources that are out there. Speak to other organisations and find out what's worked and what hasn't. We still speak to other organisations and find out how we can make things better.
Creating Futures Team