Eryri Co-Operative
Eryri Co-Operative's Gwenda Hughes discusses how their E-chat platform and digital inclusion projects across Gwynedd have helped their communities to feel connected and empowered.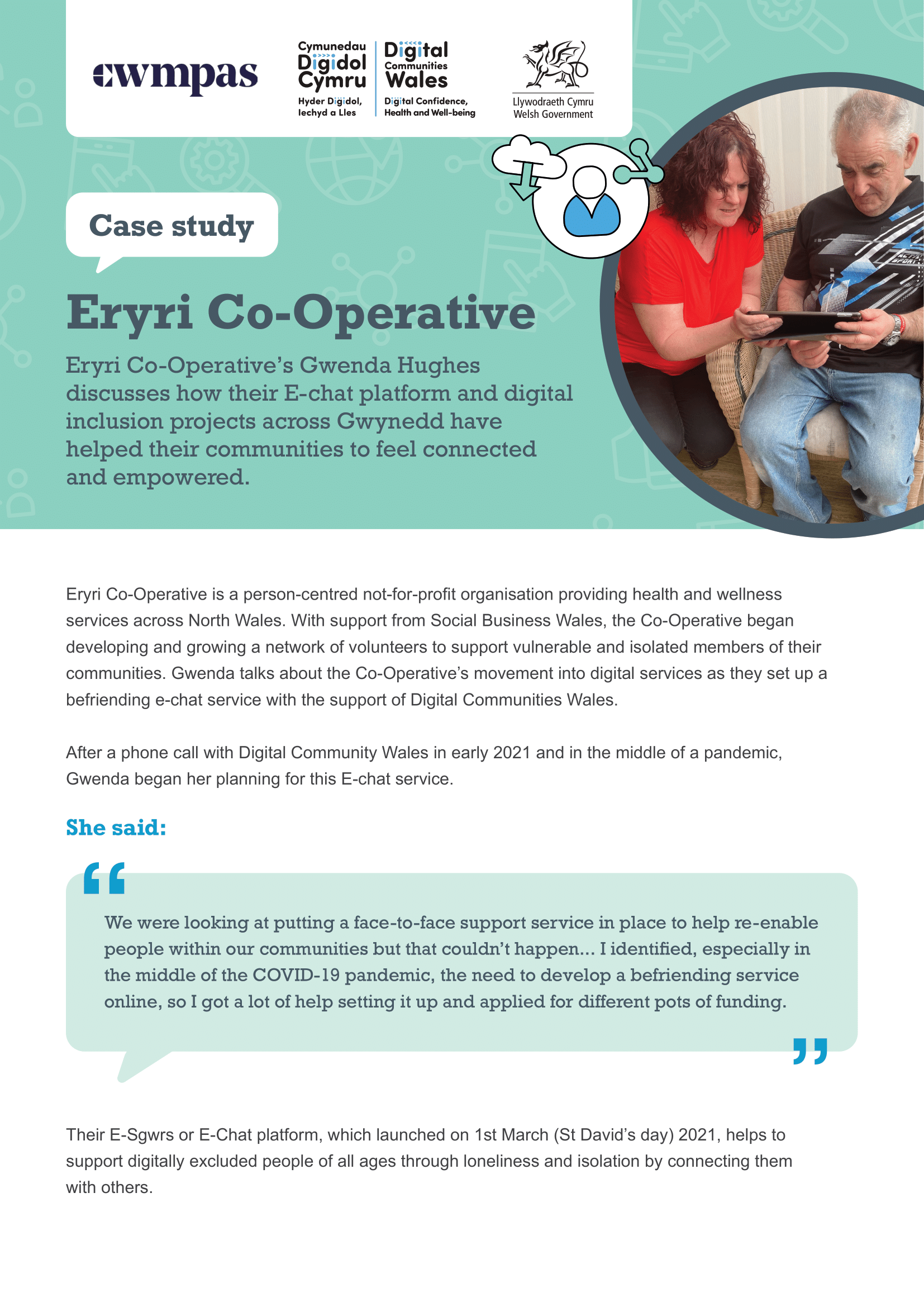 Eryri Co-Operative is a person-centred not-for-profit organisation providing health and wellness services across North Wales. With support from Social Business Wales, the co-operative began developing and growing a network of volunteers to support vulnerable and isolated members of their communities. Gwenda talks about the co-operative's movement into digital services as they set up a befriending e-chat service with the support of Digital Communities Wales.
It's been challenging but it's so exciting when you see somebody going from no digital skills to then being able to join a Zoom meeting or do their online Tesco's shopping. And then you don't have to worry about that individual or where they're going to get food.
Gwenda Hughes
Our work is very much growing and that need is not going to go away because a lot of people aren't going to go back to [working from] offices, so digital is the way forward. It's just adapting it and our ways of life, for the benefit and the wellbeing of those people that we're supporting.
Gwenda Hughes