Get RCT Online Partnership
Scott Tandy, a member of the Get RCT Online Partnership explains why local community hubs, and the people behind them, are vital for getting more people online. The partnership meets quarterly for people to develop ideas and collaborate for digital inclusion initiatives.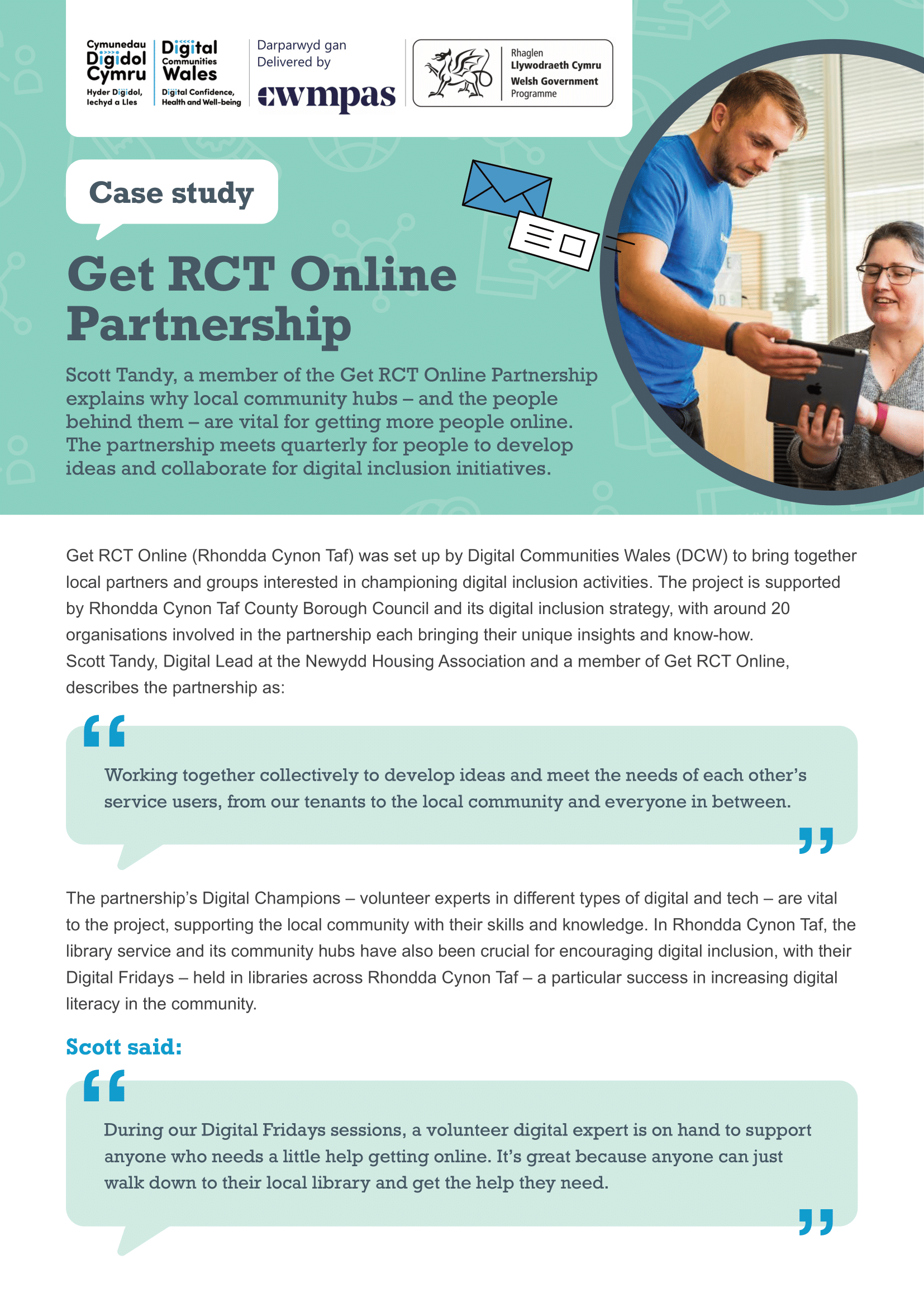 Get RCT Online (Rhondda Cynon Taf) was set up by Digital Communities Wales (DCW) to bring together local partners and groups interested in championing digital inclusion activities. The project is supported by Rhondda Cynon Taf County Borough Council and its digital inclusion strategy, with around 20 organisations involved in the partnership each bringing their unique insights and know-how.
It's important to make that connection. Sometimes, when showing people new things you can overload them with information, but by connecting and practising new technology together, that knowledge is more likely to stick.
Scott Tandy
We work hard to make our volunteers feel valued. The depth of our Digital Champions knowledge is incredible, and ranges from e-readers to digital photography. The project works really well and it's all because of them.
Scott Tandy