Using the internet to learn English and re-connect with my culture – Hafida's Story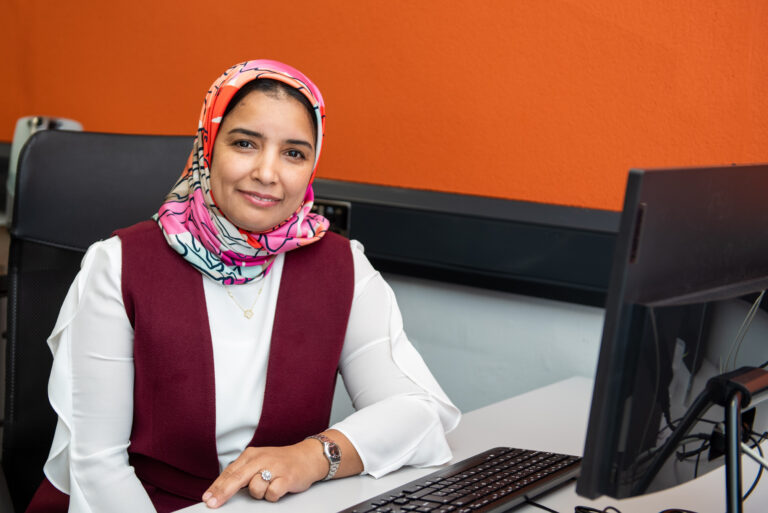 Hafida Bouhadi moved to Swansea fourteen months ago. Arriving during the global Covid-19 pandemic, she faced many difficulties. A basic level of English coupled with limited internet access made it hard for her to get online and access services she needed.
As Hafida explains:
''At times my internet was very poor, or I was running out of data which made it difficult to work."
Although Hafida worked as a teaching assistant in Morocco, she found her English was a big barrier to her getting back into education in the UK. But after being put in touch with the African Community Centre in Swansea, she received support to begin virtual lessons with a tutor. These sessions boosted her English and gave her a chance to discover an array of virtual courses on offer.
Since then, Hafida has continued the virtual courses and has now begun studying for her UK teaching qualification, using her tablet to join online classes.
Hafida explains: ''I was an assistant teacher in Morocco and was keen to continue my career in the UK. Finishing my English classes online has been so important and has helped me improve my teaching at the same time. I used to teach English to kids in Morocco but now I need help to learn more – the internet is the only way I can do that."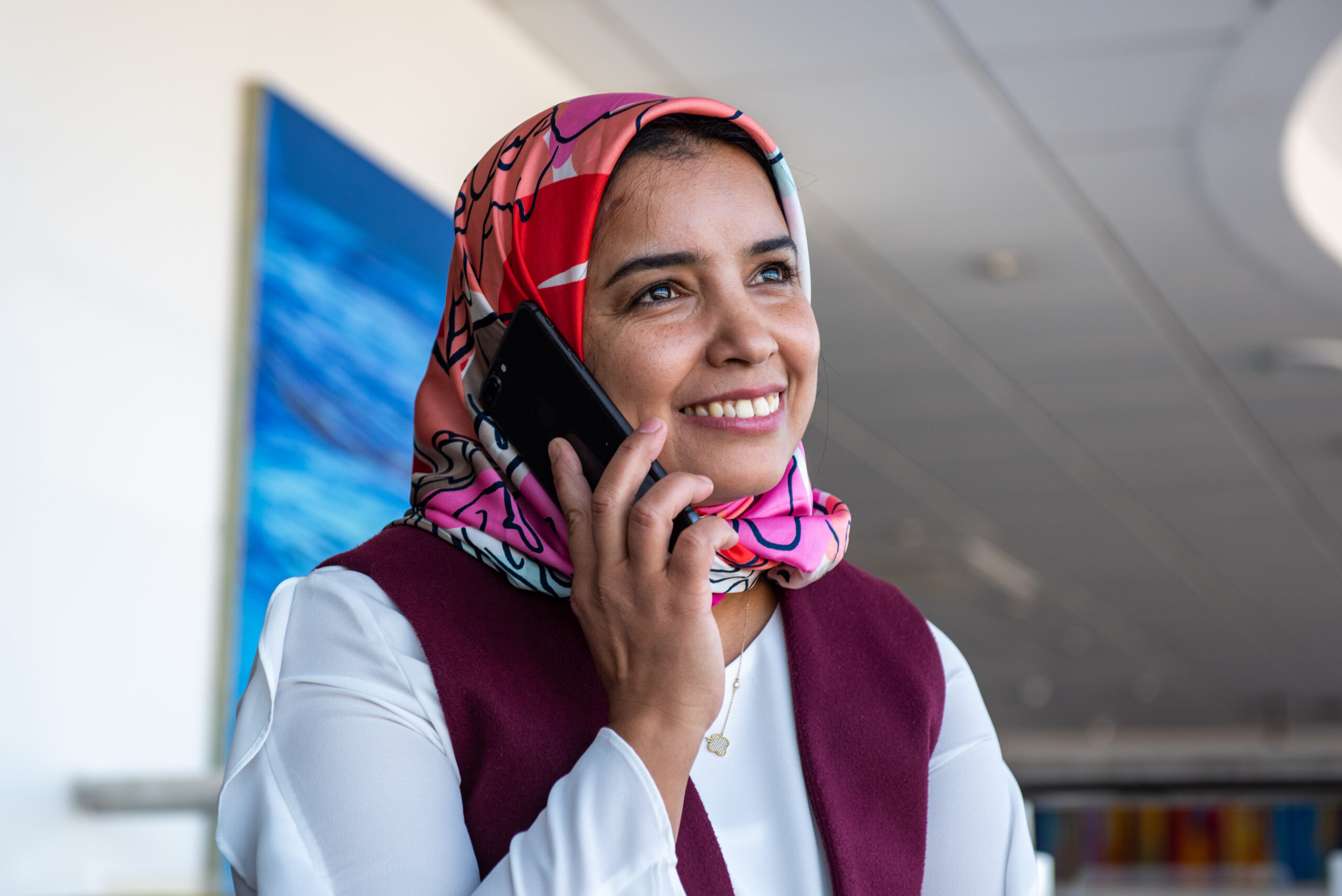 As her confidence has grown, Hafida now uses the internet to connect with family and friends back home. Since moving to Swansea, she says she hasn't had a chance to see her family back home due to travel restrictions. That's why apps like Facebook and WhatsApp have been so useful, enabling her to connect with loved ones and keep in touch.
She also reveals how the internet is helping her discover what Swansea has to offer. She explains:
''I use google maps a lot when I go shopping for buses and opening times, especially when I first moved to Swansea. It was great for me to find Moroccan shops and restaurants around the city. I even use Instagram nowadays to follow restaurants and blogs from the Moroccan online community across the UK. I can really connect with my culture.''
The importance of the internet is clear for Hafida, who now uses it in her daily life and 'can't live without it'. Hafida encourages people of all backgrounds to get online and says:
"There's always something new to learn, go ahead and try."
"At the start you may feel it's hard, but you slowly build up your knowledge. Especially being a mum, it saves me time and money even allowing me to do my work while my son is occupied. Just take it step by step and you can get there!"
Our exclusive Digitally Connected Communities programme trains organisations to deliver digital skills to communities across Wales. Working with nine other organisations, this is your chance to help overcome barriers and encourage digital inclusion, bringing people together and opening up opportunities through technology.