Merched y Wawr
Tegwen Morris, National Director of women's cultural organisation Merched y Wawr, shares how the charity helped their older members to connect with others during the pandemic, and how they are continuing to do so.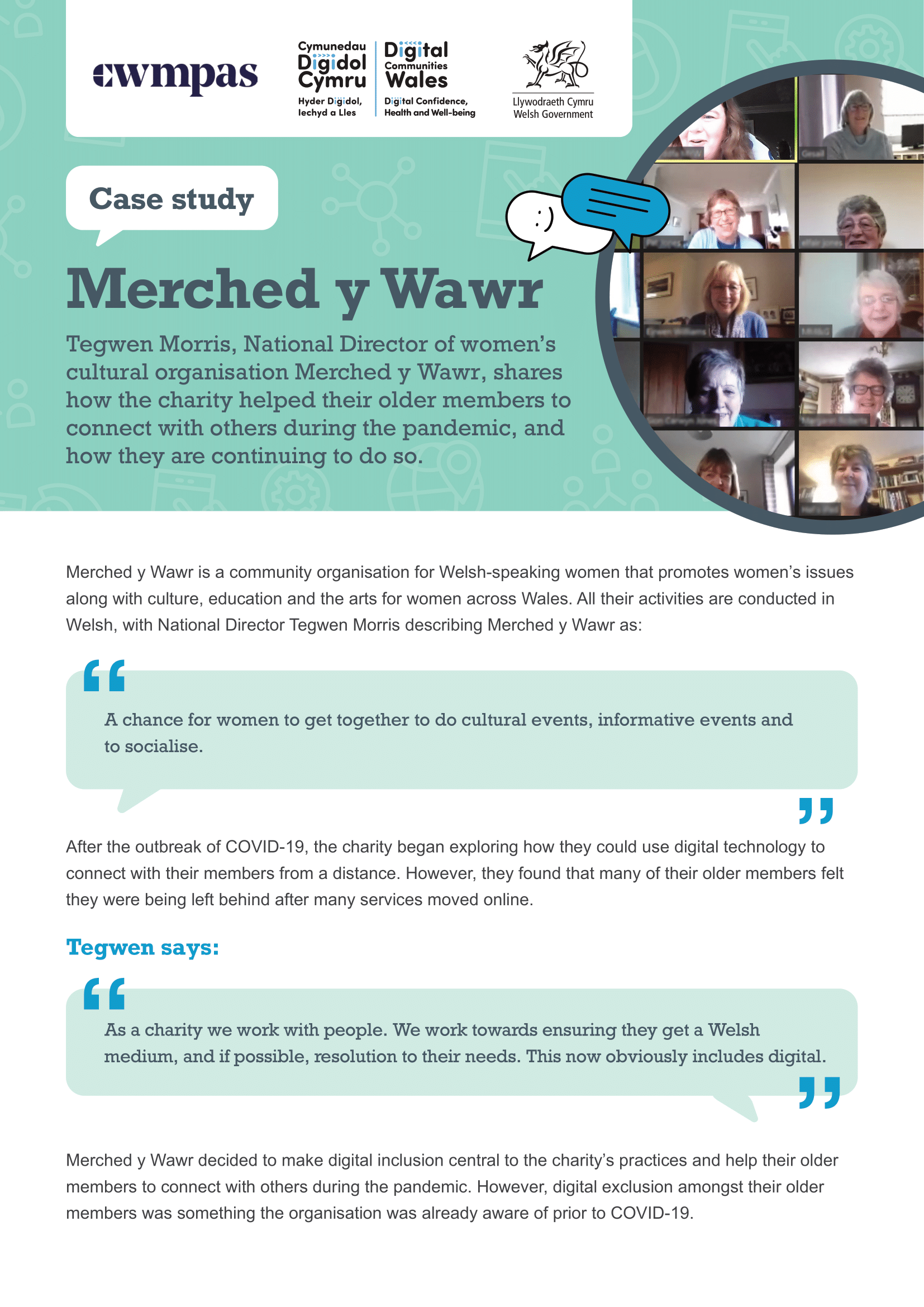 Merched y Wawr is a community organisation for Welsh-speaking women that promotes women's issues along with culture, education and the arts for women across Wales. All their activities are conducted in Welsh, with National Director Tegwen Morris describing Merched y Wawr as:
"A chance for women to get together to do cultural events, informative events and
to socialise."
After the outbreak of COVID-19, the charity began exploring how they could use digital technology to connect with their members from a distance. However, they found that many of their older members felt they were being left behind after many services moved online.
Many people for the first time turned to technology, even using their phone at home to join Zoom, which again proved to them that technology didn't mean you had to have a computer, or Wi-Fi, an iPad or a modern phone. So, it is achievable but in very, very small steps.
Tegwen Morris
There is poverty, especially in rural Wales, where some people still cannot use technology because there isn't provision in their areas. Lots of things need to radically change for everybody to feel they can afford to use technology.
Tegwen Morris