Digital inclusion and the Welsh Baccalaureate
Our Welsh Baccalaureate community challenge provides opportunities for pupils and students to help other people get online, using their own skills and interests in the process.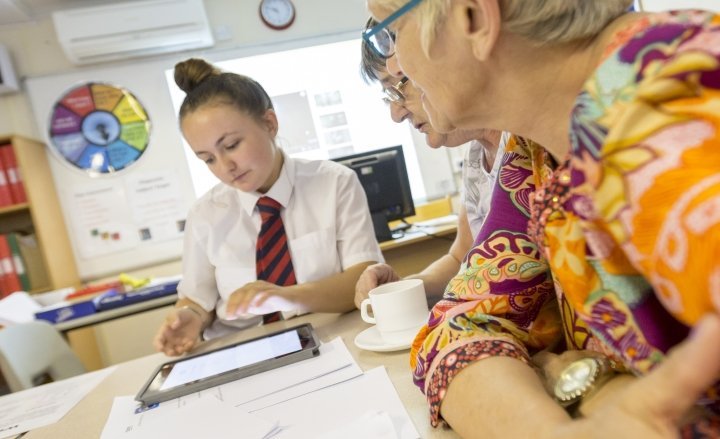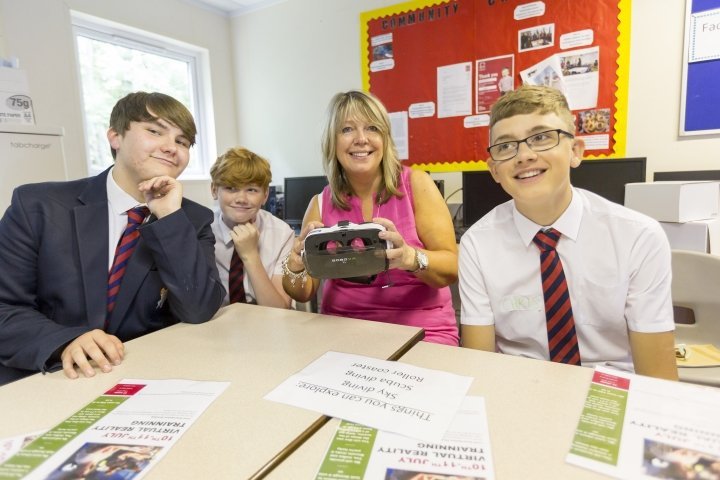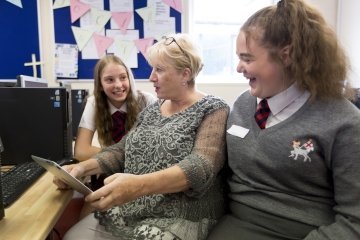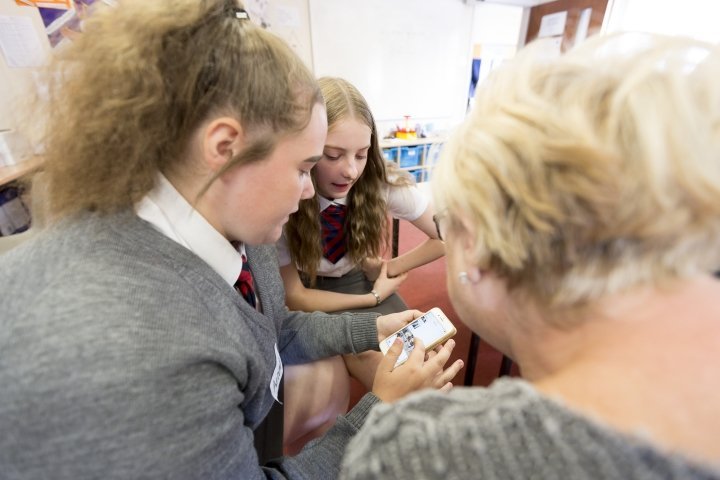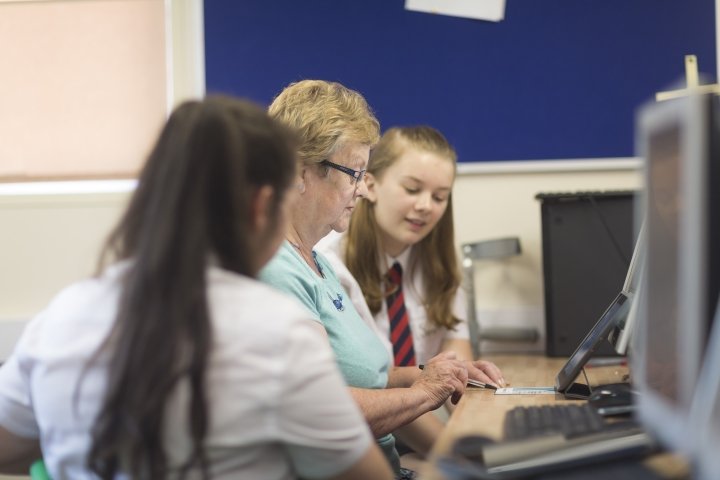 Community challenge
The challenge builds on our Digital Heroes scheme, where young people volunteer to support older people who would benefit from having basic digital skills.
We believe our community challenge is a great way for those undertaking the KS4 and Advanced Qualification to develop and deliver activities in their community. We would love to create a nation of Digital Heroes, improving lives and helping others to use the internet in a positive way.
IT students at Coleg Gwent were the first to take part in the Digital Heroes Welsh Baccalaureate community challenge – watch the video.
How does it work?
Every Welsh Bacc student who gets involved in our challenge will be trained to become a Digital Hero and receive our badge.
To become a Welsh Bacc Digital Hero young people complete a number of steps:
Train to become a digital volunteer (delivered by DCW – 2 hour session)
Plan a digital event within the community
Design marketing material for the event and promote this locally and online
Deliver the digital event
Everything you need
We have developed a series of materials for teachers and students to use, including session plans, logs and assessment forms, to make the process of developing and delivering the challenge that bit easier…
Get in touch
Please get in touch if you're interested in our Welsh Bacc Community Challenge, know someone who could be, and want to find out more.