Report: Digital inclusion guide for health and social care (NHS Digital England, 2018)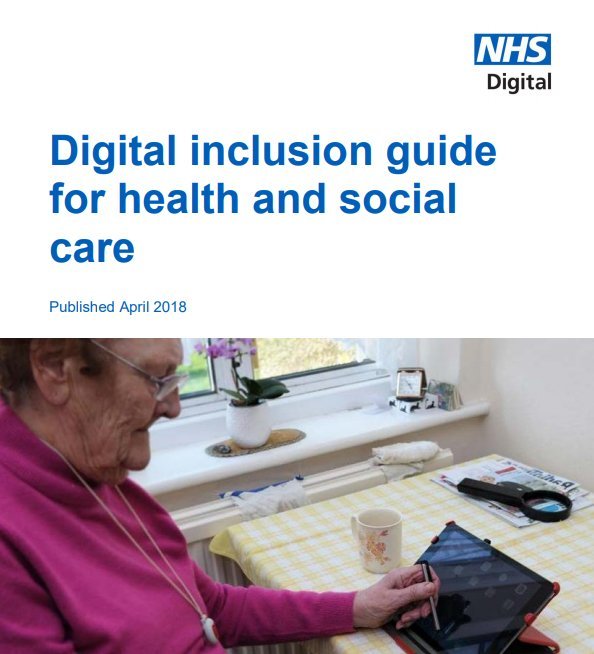 This digital inclusion guide for health and social care is for commissioners and designers of digital health technologies. It will help them to take practical steps to ensure all services and products are inclusive and accessible to all.
Published: 04/2018
Uptake of Patient Online is increasing but 76% of patients are still not registered for online GP services including appointment bookings and repeat prescriptions.
Report Quote
Of course, increasing digital inclusion has benefits for society as a whole as well as for the NHS. It is important to take these benefits into consideration when considering the impacts for public health.
Report Quote
The benefits for individual patients and carers, include improved self-care for minor ailments, improved self-management of long term conditions, improved take-up of digital health tools and services...
Report Quote