Safer Internet Day 2021
Safer Internet Day 2021 will be celebrated in the UK on the 9th February with the theme: An internet we trust: exploring reliability in the online world
Co-ordinated by the UK Safer Internet Centre, the day is a great opportunity to spark a conversation about the safe and responsible use of technology, and to inspire children and young people to create a better internet for the future.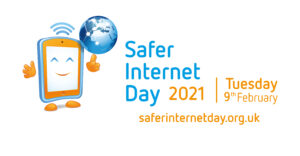 What is Safer Internet Day?
The campaign offers the opportunity to highlight positive uses of technology and to explore the role we all play in helping to create a better and safer online community. It calls upon young people, parents, carers, teachers, social workers, law enforcement, companies, policymakers, and others, to join together in helping to create a better internet.
This year in the UK, Safer Internet Day explores reliability online. The internet has an amazing range of information and opportunities online, but how do we separate fact from fiction?
We are encouraging the schools and other organisations that have been involved in our Digital Heroes initiative, to once again show how children and young people in Wales can take ownership for creating a safer internet.
The focus in Wales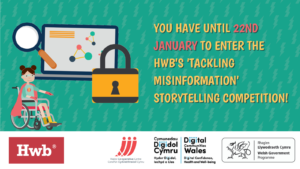 In Wales, we are supporting the Welsh Government Hwb team with an online 'Tackling Misinformation' competition encouraging young people to get creative in explaining what misinformation is. The competition closes on 22nd January 2021. More information can be found here. We will also be sharing tips and ideas on how you can stay safe online and ways of spotting misinformation.
There are lots of incredibly useful resources on both the Welsh Government's Hwb website and the Safer Internet Centre's website, all of which are free to access. Among those available are lesson plans, top tips on staying safe online and resources for parents and carers.
Show your support
It's really important that you put yourself on the map, quite literally, for Safer Internet Day. You can pledge your support for the campaign on the Safer Internet Day website, and once you've submitted your details your school or organisation will appear as a pin on the supporters' map.
Spread the word
You can get involved in #SaferInternetDay by:
• Visiting www.saferinternetday.org.uk
• Following @UK_SIC on Twitter
• Joining the national conversation using #SaferInternetDay
• Liking @saferinternetuk on Facebook
• Following @DC_Wales on Twitter, and Digital Communities Wales on Facebook
• Following @UK_SIC on Instagram
We hope you have a great Safer Internet Day on February 9th!