Supporting people with data connectivity (Good Things Foundation July 2022)
This guide is for charities, community groups and organisations that reach and support people struggling to afford internet because of poverty and the cost of living, especially those that are not specialist providers of debt or money advice.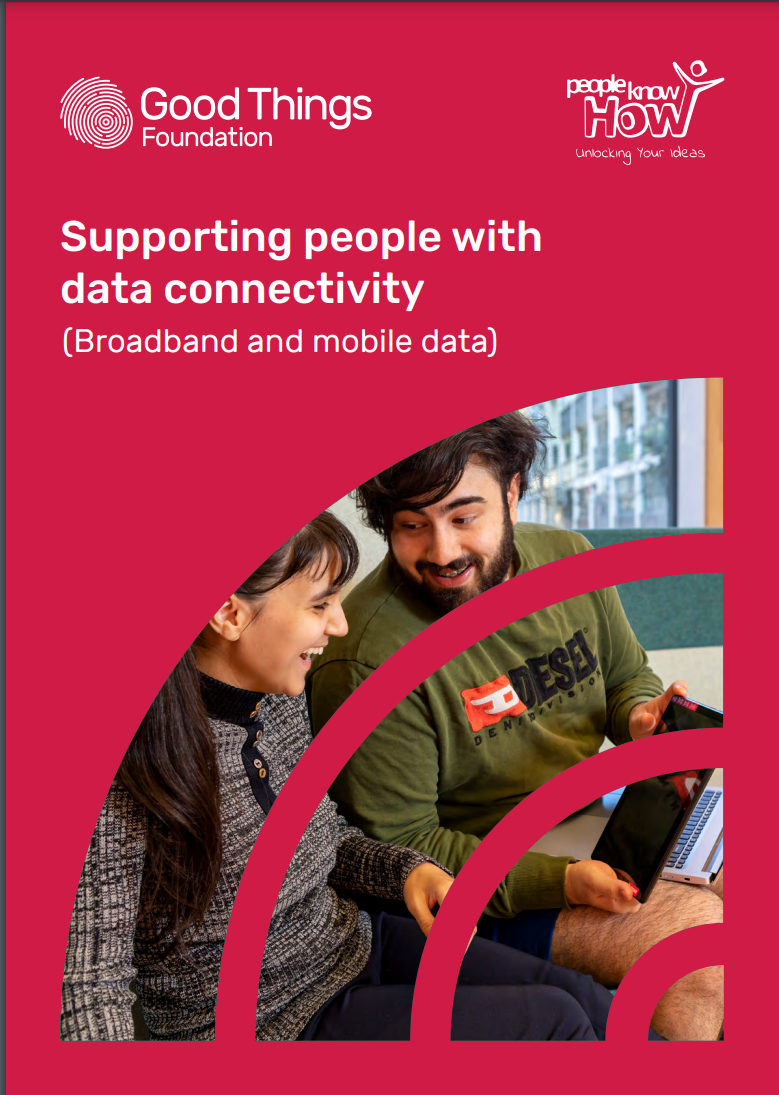 Finding the best broadband or mobile deal isn't easy…especially if you have limited digital skills or limited budgets or insecure work.  And it isn't easy for community organisations and charities to know how to help. Even people who are experts in teaching digital skills can feel uncertain about how to help people with their data connectivity.
That's why Good Things Foundation and People Know How have produced this short guide through the Data
Poverty Lab with support from Nominet.
Community organisations can make it easier for people to seek and receive help with data poverty - without feeling any loss of pride or stigma.
Guide
As living costs rise, it is important to help people to stay connected in ways they can afford. And to help people check that they're getting all the support they're entitled to. You can help people to work out what a good solution looks like for them.
Guide