Digital Inclusion Training
Digital Communities Wales delivers a wide range of digital inclusion training to frontline staff and volunteers to give them the confidence, knowledge and skills to use technology themselves and help others do the same. Free, flexible and fully-bespoke, our training is designed to meet the needs of your organisation.
Who do we train?
Our experienced trainers deliver training to frontline staff and volunteers, including clinical staff and health professionals, carers, advisors, librarians. Wherever possible we adopt a 'train the trainer' approach where appropriate, to enable cascading of skills within your organisation.
---
Why book training from Digital Communities Wales?
It's free.
It's delivered at your venue, or at a venue chosen by your organisation.
We provide access to an extensive library of training resources after each session.
Participants only need basic level IT skills to take part.
Sessions are fully tailored to meet your organisation's needs.
We can deliver a one-off session or a modular series of sessions
What does our training cover?
All our training is designed specifically for you so we don't have a programme of set courses. Sessions can include any of the following elements;
What is digital exclusion and why does it matter – we can introduce staff to the concept of digital inclusion so they're more aware of what impact it has, why it matters, and what can be done to reduce it.
Websites and apps – how can you inspire and motivate people to try digital technology? What websites, apps and tools can be used to show people what the internet has to offer them? This type of session can be tailored to the needs and interests of particular user groups such as care home residents, unemployed people, or people with specific health conditions.
Digital devices – we can run sessions for frontline staff and volunteers get to try out technology such as virtual reality headsets, fitness trackers and smart speakers like amazon's echo dot. The sessions are hands on and give participants freedom to try technology that they may not have the opportunity to use before, developing a better understanding of digital tools which can assist the people they're supporting.
Soft skills – showing someone how to use a digital device and navigate the internet takes communication skills, patience, enthusiasm and confidence. Our training helps frontline staff and volunteers develop and practice these softer digital inclusion skills.
Online safety – participants will learn about online privacy and safety so they can not only protect themselves, but support others to do the same. Concerns about online safety, fraud, cyber-bullying and fake news are a major barrier to people using the internet, so our sessions are designed to help people overcome their fears by knowing how to recognise and minimise the dangers.
PACEY Cymru received training from Digital Communities Wales, so it could increase the digital skills of its staff members.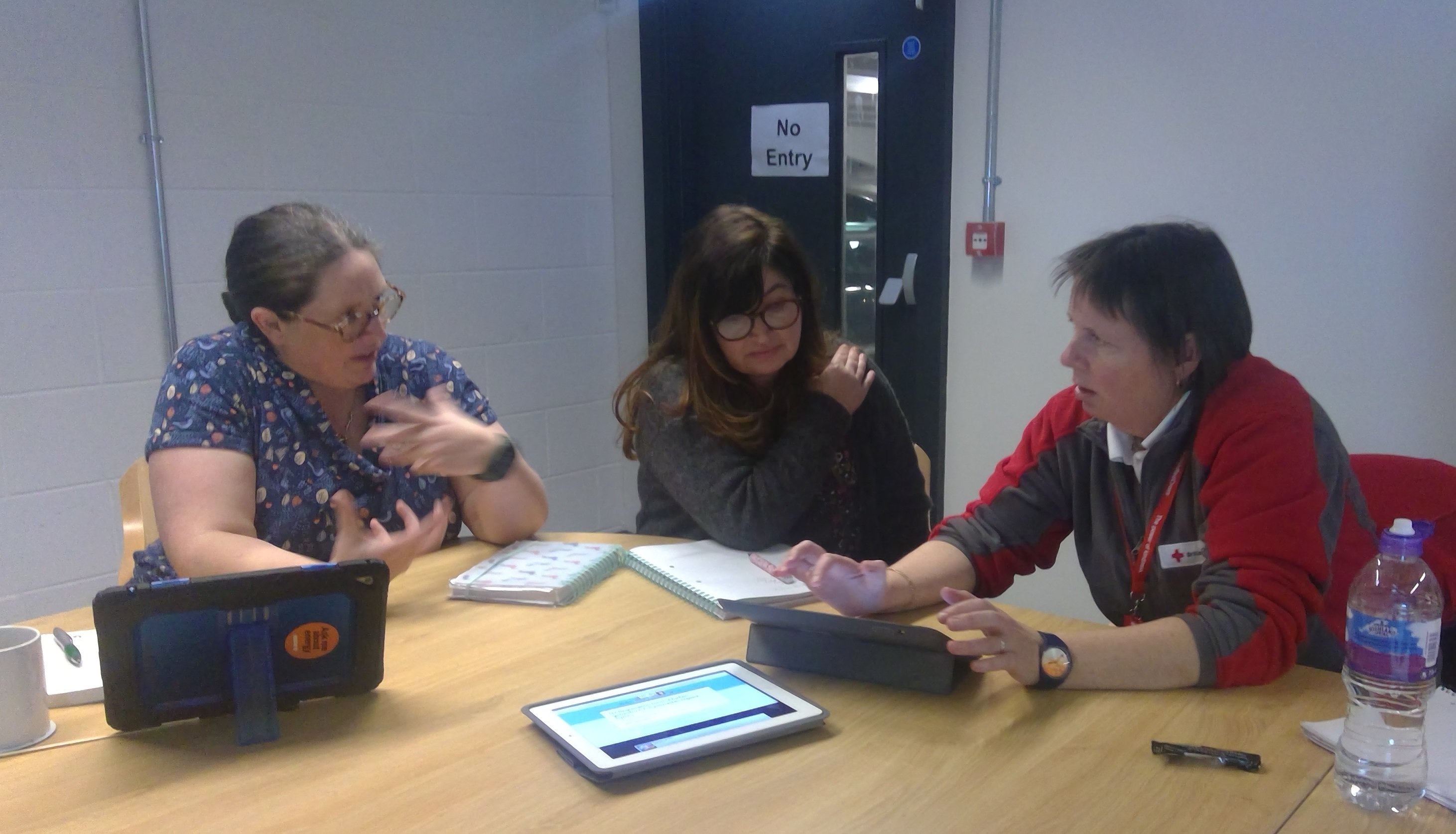 Open access session run by Digital Communities Wales mean that staff from different organisations can come together for training.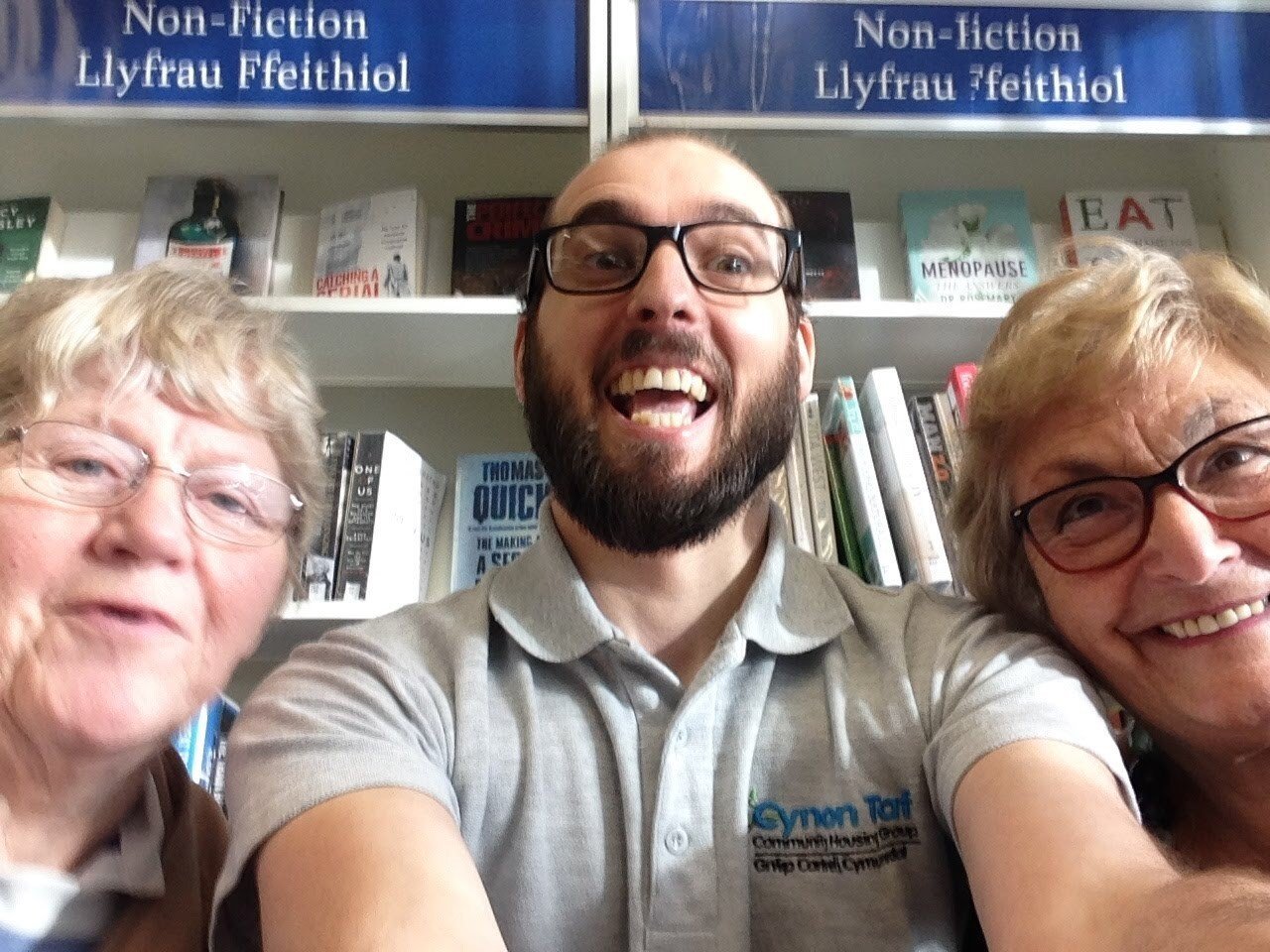 Staff from social landlord Cynon Taff Community Housing attended DCW training on Inspiring Digital Activities.