Get involved in Get Online Week 2019
Get Online Week is the national annual campaign to, as the name suggests - get people online. This year, we're working with campaign founders The Good Things Foundation, to help promote the initiative in Wales.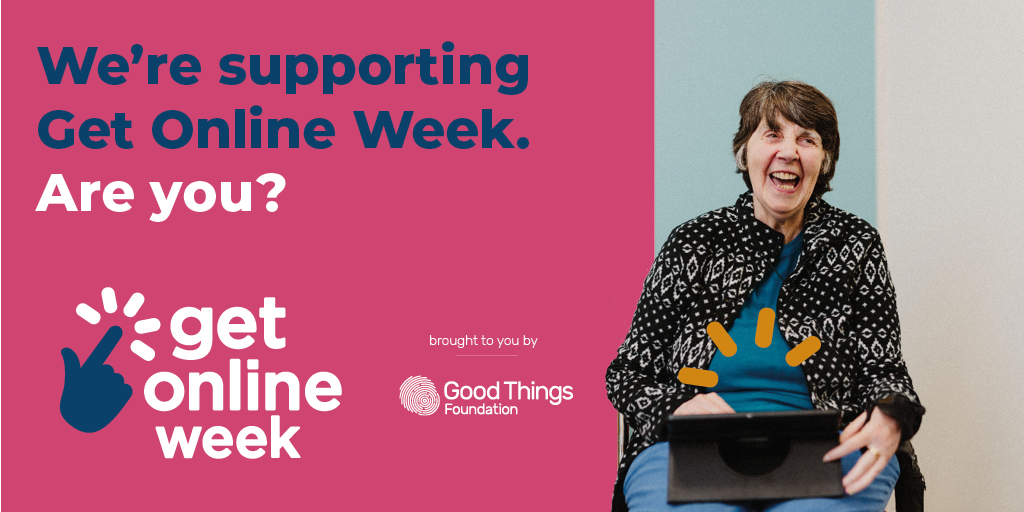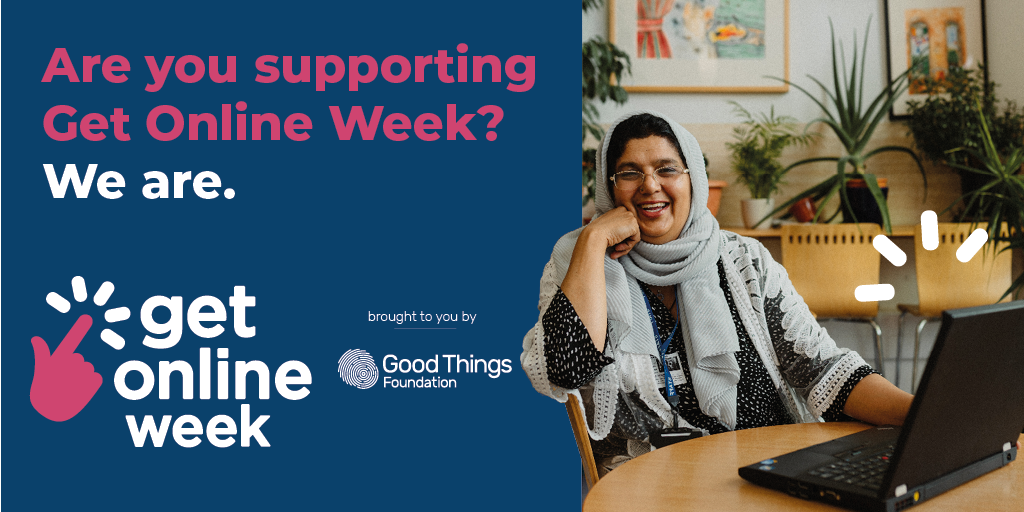 At Digital Communities Wales: Digital Confidence, Health and Well-being, we want to support and encourage as many organisations as possible to make an important contribution to Get Online Week 2019.
Wherever you work, and whoever you work with, whether you're a school, care home, housing association, health board, charity, library or local authority, we want you to join us and help people to enjoy the benefits of the internet.
How to get involved
During the week of October 14th – 20th, we'd love for you to put on an event or activity to support people to do more online. Whether that's through computers, smartphones, tablets or even VR headsets, the choice is yours!
Events could be as broad as a drop-in day, where your staff and volunteers help others gain confidence online, or something more specific, like helping people use the internet to keep in touch with family, manage their finances or apply for jobs. Think about the skills your team can pass on to others – and have a little fun!
If you are holding an event, please register on the Get Online Week website. You can also order an event pack, full of materials to help you as an organiser, and sign up to the Get Online Week newsletter for more inspiration.
If you're unable to hold an event, you can also be a supporter of Get Online Week by promoting the campaign and encouraging others to get involved. Share social media posts about local events, tweet some top tips, maybe even host a webinar.
Don't forget to use the hashtag #GetOnlineWeek when talking about the campaign and your event on social media. You can also tag us into tweets by using @DC_Wales so we can help promote your activities.
For more information visit the Get Online Week website