Safer Internet Day 2019 – Together for a better internet!
Safer Internet Day 2019 will be celebrated globally on Tuesday 5th February with the slogan: 'Together for a better Internet'.
Coordinated in the UK by the UK Safer Internet Centre, the celebration sees hundreds of organisations get involved and join a national conversation about using technology responsibly, respectfully, critically and creatively.
The day offers the opportunity to highlight positive uses of technology and to explore the role we all play in helping to create a better and safer online community. It calls upon young people, parents, carers, teachers, social workers, law enforcement, companies, policymakers, and wider, to join together and help to create a better internet.
Each year, for Safer Internet Day, the UK Safer Internet Centre creates a range of resources to help educational settings and wider to celebrate the day. This includes:
The UK Safer Internet Centre invites everyone to join Safer Internet Day supporters across the globe, to help create a better internet on Tuesday 5th February 2019, and throughout the whole year!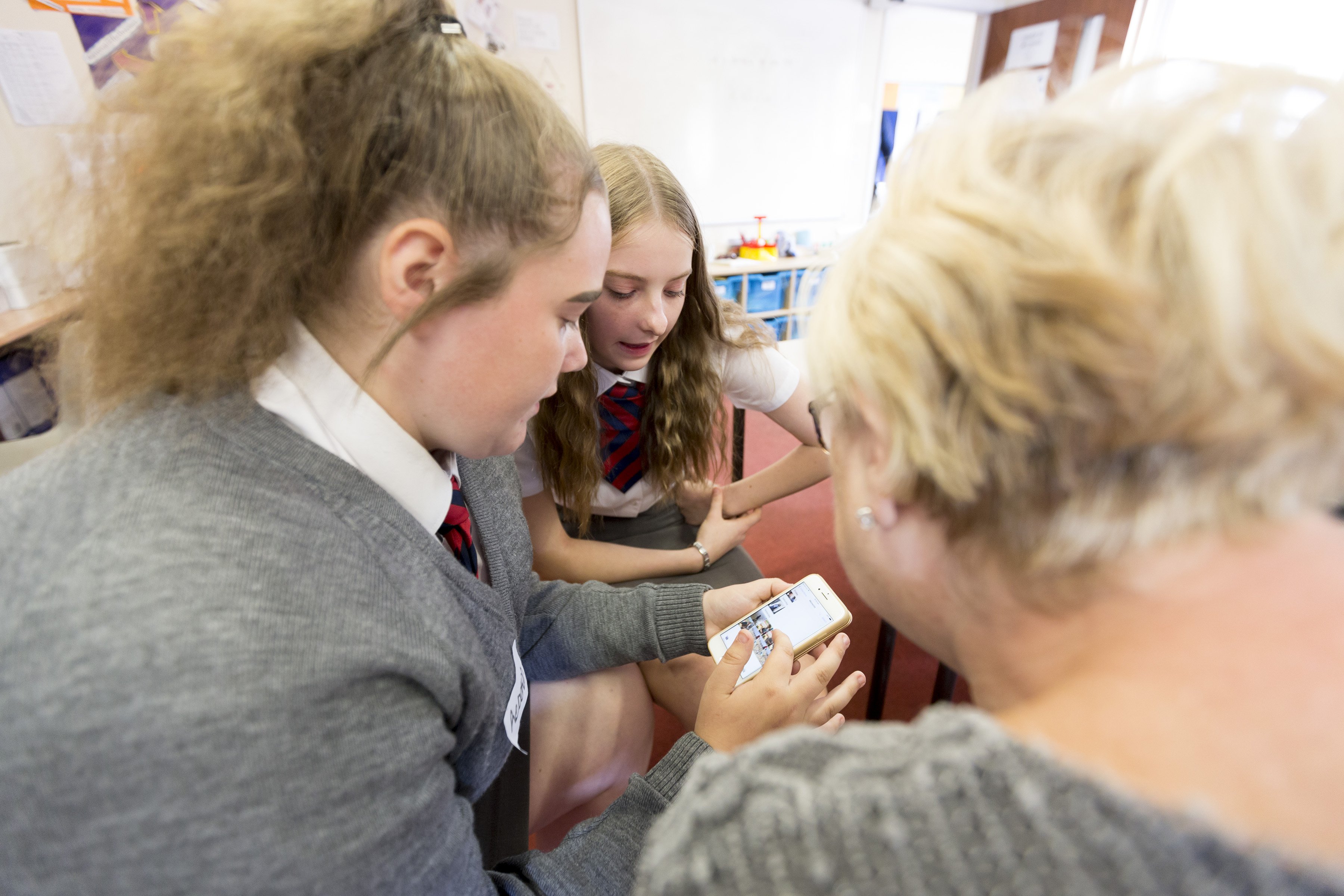 UK Safer Internet Centre
The UK Safer Internet Centre is a partnership of three leading charities – Childnet International, the Internet Watch Foundation and South West Grid for Learning, (SWGfL) with a shared mission to make the internet a better place for children and young people.
The partnership was appointed by the European Commission as the Safer Internet Centre for the UK in January 2011 and is one of the 31 Safer Internet Centres of the Insafe network.
Gwent Police cadets will be receiving Digital Heroes training from us, to help them support people to use the internet safely in their community, and we will also be in Ysgol Bro Lleu, Penygroes in Gwynedd inspiring the emerging generation to help older people to go online confidently and safely. We will also be sharing a number of case studies and videos of #DigitalHeroes work, much of which is intergenerational to achieve community cohesion. There will also be an update of our Digital Companions initiative, a Bevan Exemplar project, supported by the Bevan Commission.
For more information visit www.saferinternet.org.uk and the websites of the partners: Childnet, the Internet Watch Foundation and SWGfL.