Hafod Housing Association conduct DCW digital skills audit to fuel digital transformation
Hafod write about their recent work with Digital Communities Wales to understand the individual digital capabilities of their organisation.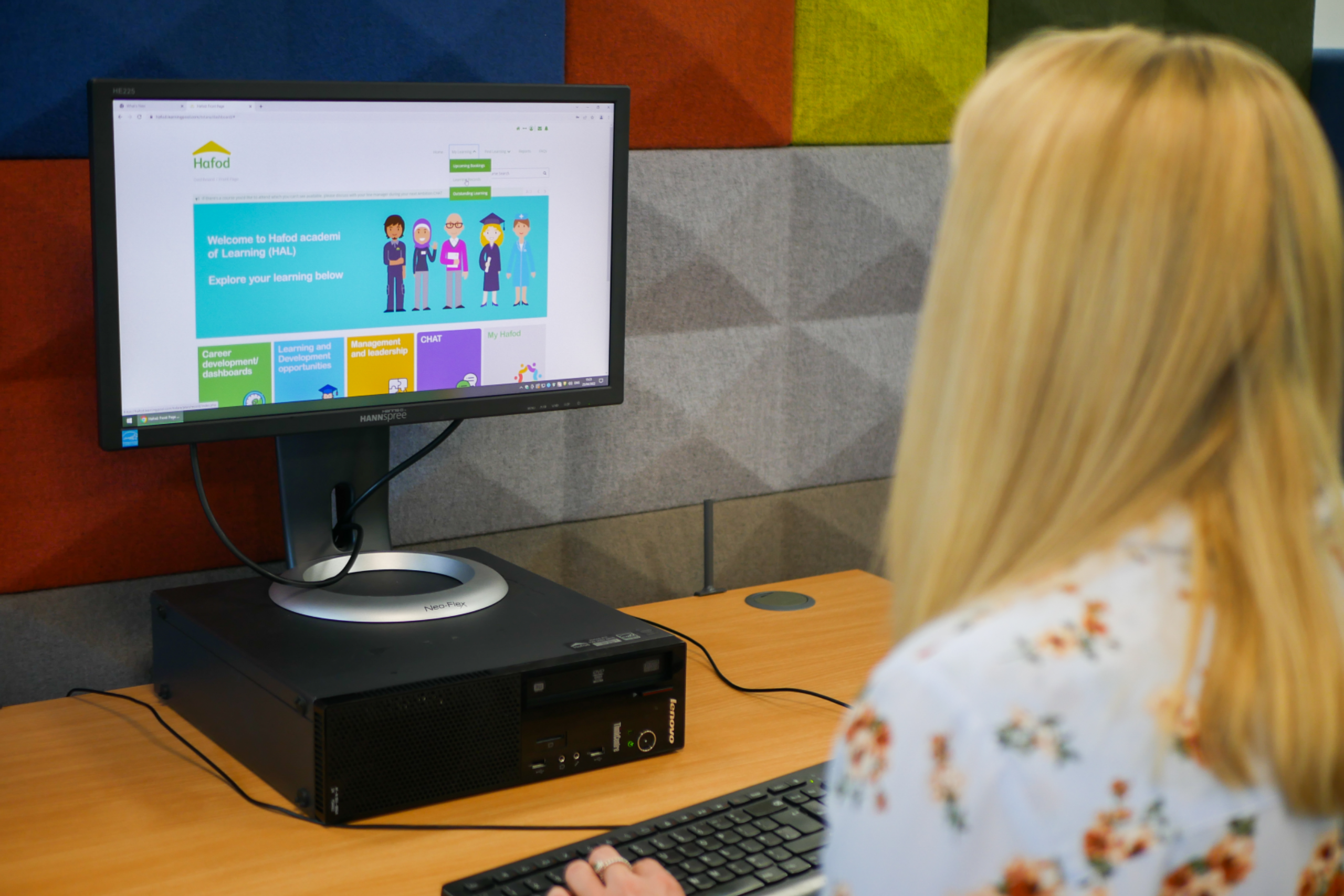 Hafod Housing Association and Digital Communities Wales: Digital Confidence, Health and Well-being (DCW) have joined forces to undertake a whole organisation approach to conducting a digital skills audit to understand the baseline digital skills and confidence of Hafod colleagues. 
In 2021 Hafod launched their first digital transformation strategy and invested in a dedicated digital transformation office that is responsible for driving their digital transformation agenda at pace, delivering innovative digital solutions to meet the needs of their customers and colleagues. 
Leading on behalf of Hafod is Dave Bodger, Digital Programme and Transformation Manager. Telling us more about the partnership, he said: 
"It was an exciting time to join Hafod, to really make a change and have a positive impact on the way we work, with outcomes that are beneficial for colleagues and the service our customers receive. 
"As part of our digital transformation strategy, we developed a digital literacy training plan designed to upskill all colleagues across the organisation." 
Using an online digital skills audit developed by DCW and based on the UK Essential Digital Skills Framework, Hafod asked colleagues to provide their honest feedback to a series of questions about their personal digital literacy so they could better understand colleagues' digital skills and confidence levels, which would help to inform the learning and development opportunities on offer to them.   
To support the research, DCW loaned 11 iPads to help engage colleagues who are typically hard to reach online due to the nature and location of their role. This proved successful and helped to achieve a 32% response rate overall, giving quality insight from 384 individual colleagues across all Hafod directorates. 
Following the results of the digital skills audit, Hafod and DCW have worked together to develop a strategy for the next steps. DCW's recommendations and best practice insight have provided a guiding light to create an inclusive environment to increase digital skills and confidence across the organisation.  
This includes a recently created network of Digital Champions, made up of colleagues with an interest in technology, the Internet, and all things digital. They're passionate about sharing their knowledge and supporting colleagues across the organisation to maximise outcomes for customers and colleagues alike.
Speaking on the support received from DCW, Dave said:  
"DCW have been extremely supportive throughout our collaboration to date. Working with a team who share the same passion for digital transformation has been brilliant and I recommend other organisations benefitting from their knowledge, experience and resources." 
A digital skills audit is a great first step for organisations looking to implement digital change or to better understand and address differences in digital ability. Talking about the help available, Cadi Cliff, Programme Manager at Digital Communities Wales says: 
"The support Hafod received from DCW is available for free for all organisations in Wales who want to understand the digital capabilities of their staff or volunteers. It's a crucial tool to ensure the learning and development opportunities around digital skills and confidence on offer from an organisation is built from the needs of their workforce, and not from assumptions. If you're looking to take the next step with supporting and upskilling colleagues to be more digitally confident so that they can best support themselves, their peers, and those they work with, reach out to us to learn more."